For the Love of the Black River : Experience A Paddling Trip In One of NC's Oldest Forests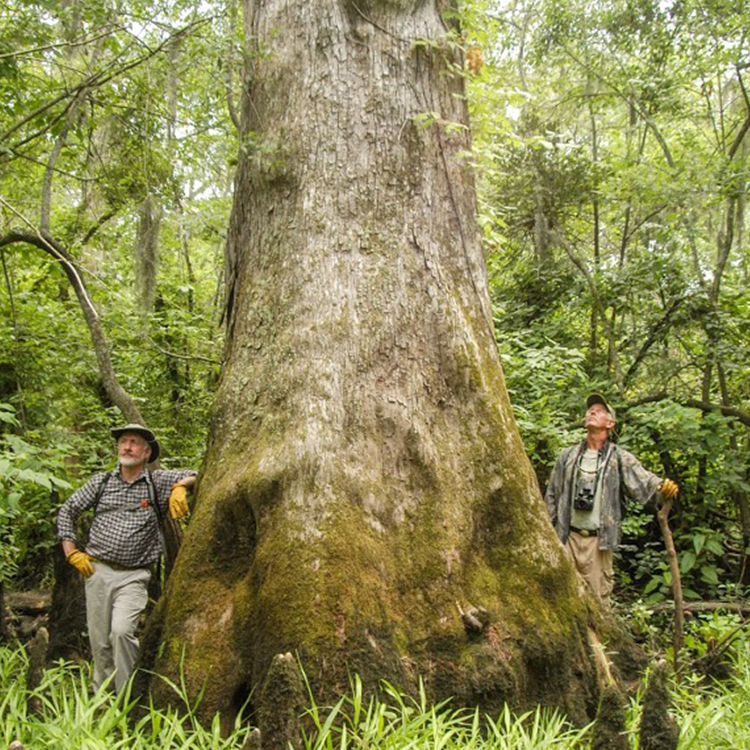 Imagine floating atop sun-dappled waters rippling in the summer breeze. Your paddle slices through the opaline surface of the water, pushing you beneath a curtain of overhanging branches, and – as you break through to the other side – you enter a breathtaking new world: the ancient old-growth cypress forests of the Black River. And the monolithic cypress trees surrounding you and your companions, though silent and still, have stories to tell.
"It's a cathedral," says Captain Charles Robbins of Cape Fear River Adventures. "It's such a special place. Some people are drawn to tears when they see it. Such an ancient place really has an effect on people."
NCWF and Captain Charles Robbins are offering a one day paddle trip on North Carolina's Black River for up to five people who donate to NCWF and Island Wildlife's For the Love of the Black River Campaign to raise$7,500 for conservation and connecting people to nature in the Cape Fear region of North Carolina. 
Capt. Robbins will take you to some of the oldest known trees in eastern North America, some reaching the age of 2,500 years, having begun their growth as early as 605 BC. There's no better person to facilitate your experience than Capt. Robbins.
"I'm a swamp guy," says Capt. Robbins, which is probably the understatement of the year. As chairman of the board at the Ancient Bald Cypress Consortium, Captain Robbins has an intimate knowledge of the Black River and the wildlife species – such as egrets, osprey, blue herons, crabs, fish, and alligators –  that call it home. In addition to leading people on educational, science-based adventures among the cypress trees,
he has also contributed to the analysis of these trees for the past ten years benefiting the research of world-renowned scientist Dr. David W. Stahle at the University of Arkansas. 
"Most people come for the science around these trees," Capt. Robbins says. "But when you come in here, you really get how old they are… you can feel it."
Recipients will be randomly selected among all Black River Campaign donors. To find out more about Capt. Robbins' trips, these ancient cypress trees, and efforts to conserve this historic natural habitat, visit Capt. Robbins' website.
Donate to For the Love of the Black River by February 14, 2023 to enter the drawing for this once-in-a-lifetime opportunity. If selected, NCWF will be in touch by email with more information.