What a Haul! Over 45,000 Pounds of Trash Collected at 5th Annual Fontana Lake Cleanup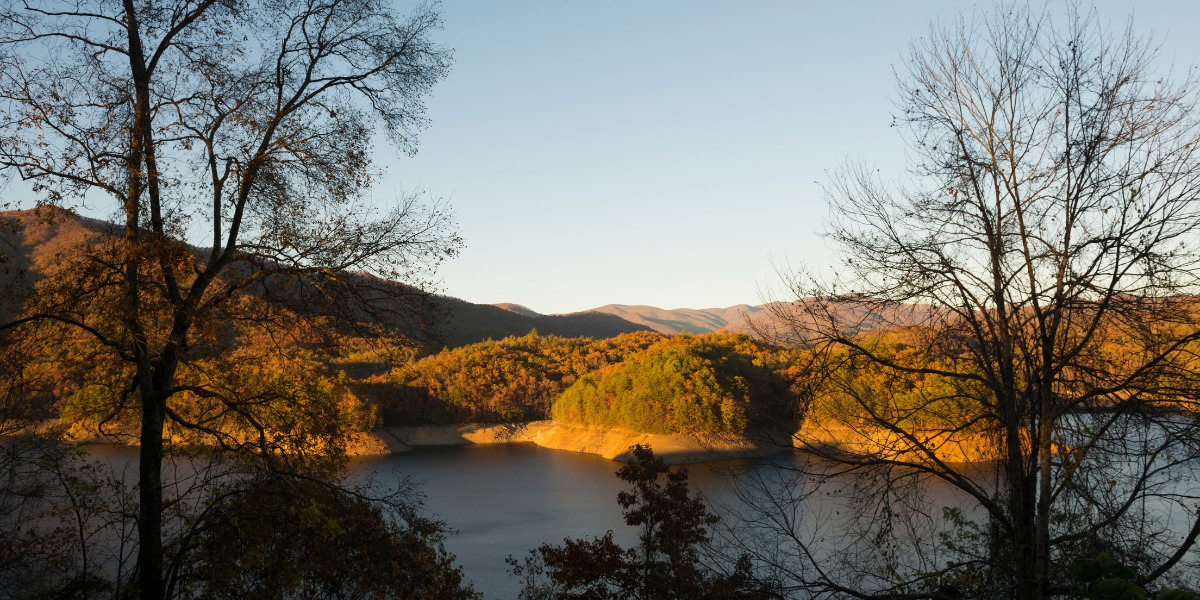 5th Annual Fontana Lake Cleanup
Fontana Lake's emerald waters and habitat-rich shoreline look even more pristine these days, thanks to the 150 volunteers who gathered at the remote area of western North Carolina for the country's largest cleanup in a national park.
Staff and volunteers from North Carolina Wildlife Federation, Mainspring Conservation Trust, Tennessee Valley Authority, National Park Service and Smoky Mountain Hiking Club removed more than 45,000 pounds of litter for the Fontana Dam Cleanup held Nov. 4-6. Since 2019, the collaborative has eliminated more than 200,000 pounds of trash from Fontana Lake through volunteer cleanup efforts.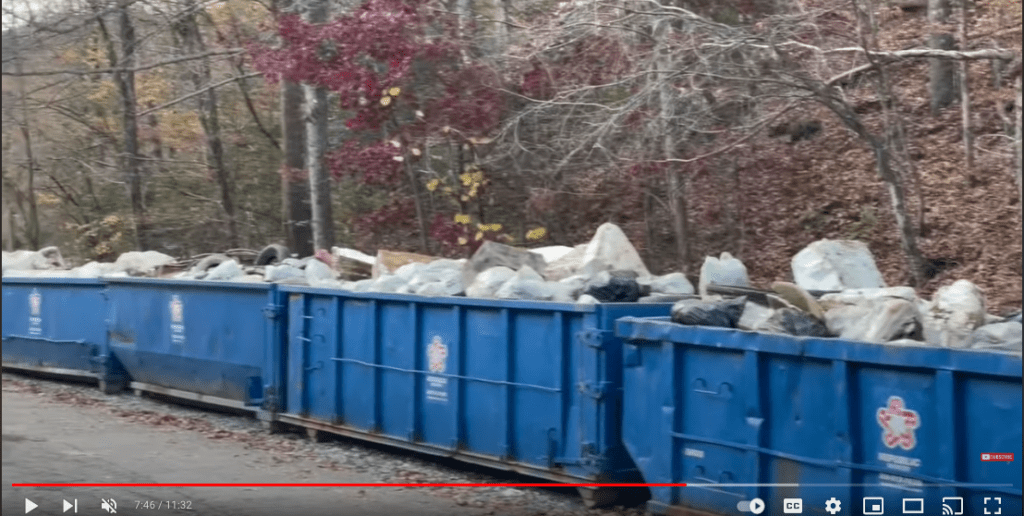 Watch cleanup event highlights on YouTube
Visitors come to Fontana Lake for its natural beauty, rich cultural heritage, abundant wildlife and outdoor opportunities to enjoy and explore. As part of North Carolina Wildlife Federation's habitat restoration efforts, we'll plant 1,800 native trees, plants or shrubs – one tree/shrub or 10 pollinator plants for every 25 pounds of trash collected at the 5th annual event – to promote healthy wildlife habitats.
"Unfortunately, Fontana Lake is a gathering place for garbage that's dumped or collected, both accidentally and knowingly," said Tara Moore, NCWF's director of conservation partnerships. "Over these last few cleanups, we've found all sorts of trash and debris – a rotted baseball, torn flip flop, discarded tires, massive chunks of styrofoam, a rusted water heater, metal pipes, and hundreds of plastic and glass water bottles and containers."
Surrounded and protected by the Great Smoky Mountains and Nantahala National Forest, Fontana Lake boasts 238 miles of shoreline. It provides a natural landscape and unique habitats for wildlife such as bobcats, foxes, bald and golden eagles, ospreys, otters, turkeys, deer and black bears.   
While cleaning up along the shoreline, NCWF volunteers spotted bear tracks and other signs of wildlife throughout the area. "Seeing those tracks was such an uplifting reminder because we saw first-hand how removing trash can have an immediate and long-lasting impact on this beautiful natural resource," Moore said. "NCWF's work in restoration and protection results in fewer toxins polluting the environment, cleaner water feeding the Little Tennessee River, improved wildlife habitat and more inviting natural areas for everyone to enjoy."
Appalachian Trail Conservancy and Bill Staton, in honor of Novare Capital Management, provided generous financial support. 
Clean & Green
For decades, North Carolina Wildlife Federation has been restoring habitat for wildlife species across the state. Often habitat restoration starts by removing unsightly, harmful litter from the ground and waterways. Unfortunately, plastic and other materials are often mistaken as food and ingested by wildlife resulting in starvation, entanglement or strangulation. Some 180 marine species have been documented to ingest litter after mistaking it for food. Around 80 percent of marine litter enters the ocean via sewers, storm drains and other inland sources. North Carolina's habitat degradation problem isn't going away anytime soon without a collective, statewide effort to remove litter and improve habitat through native pollinator plants, shrubs and trees.
In committing to making North Carolina Clean & Green, NCWF and its chapters and partners organize cleanups and native plantings to restore these habitats and provide food, water, shelter and places to raise young for all of our native wildlife. Priority areas for plantings include riparian habitats and habitats in under-resourced communities. Several chapters have adopted streams, trails and highways to combat the litter issue and promote habitat restoration.
Join or host a cleanup event
Every cleanup effort is regarded as valuable and counts towards reaching our statewide campaign to Keep it Clean, Make it Green. You can join the statewide movement by volunteering to clean up litter or plant trees, shrubs and pollinator plants in your community. Find out about more upcoming cleanups here. You also can organize your own neighborhood cleanup or head outside for a solo trash-collecting outing. Be sure to report your results to us to add your efforts to our annual cleanup goal and plant more trees and pollinator plants.