NCWF Affiliates Help Grow Grassroots Conservation Network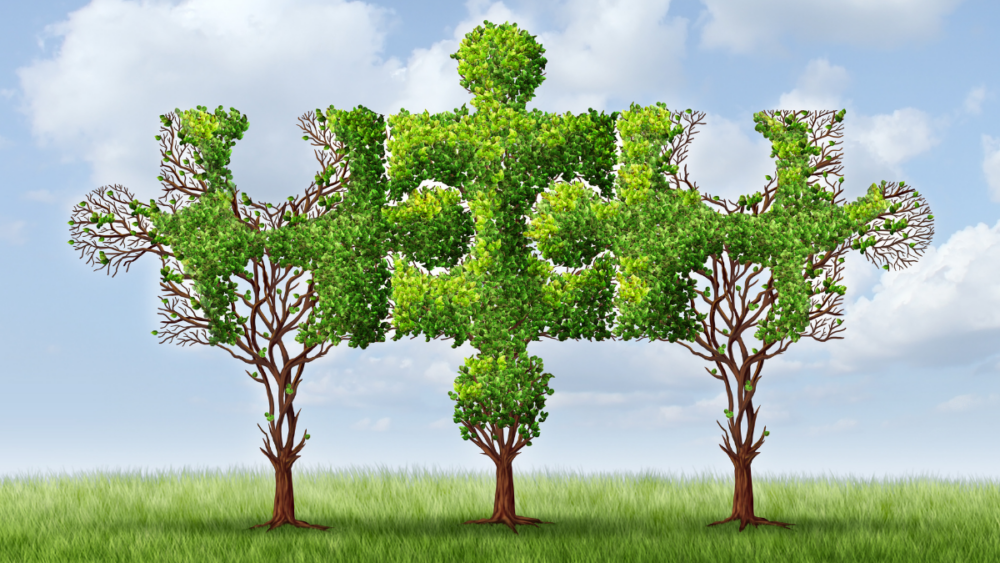 Wildlife conservation groups and organizations across the state make up North Carolina Wildlife Federation's grassroots conservation network. These affiliates are dedicated to improving conservation for all wildlife and wildlife habitat and protecting our state's natural resources. Join us in welcoming Asheville Greenworks, Black to Nature, Cape Fear River Watch, Davidson Lands Conservancy, Far Corners Garden Club, We Plant it Forward, Women Hunters for North Carolina and Windsor Run Garden Club to our family of affiliates.  
Asheville Greenworks has been working for the environment since 1976. The group, led by executive director Dawn Chavez, works to inspire, equip and mobilize individuals and communities to take care of the places they love to live. Through community-based, volunteer-led environmental conservation projects and education programs, they work together to enhance the environment and quality of life for Asheville and Buncombe County residents. Federation board member John Robbins, who also serves on this new affiliate's board, worked to forge the relationship and said, "there is a clear nexus to build upon for river cleanups, planting efforts and building awareness for conservation."
Black to Nature is a Charlotte-based group focused on bringing the Black community together through nature. Black to Nature's online platform connects members to nature through in-person and virtual events and offers opportunities to learn new skills to build community among Black environmentalists locally and nationwide. 
Chief operating officer William Simmons Jr., who grew up hunting and exploring nature in rural South Carolina, said, "We are excited to partner with NC Wildlife Federation as this will give us an opportunity to not only get Black to Nature users more connected to the outdoors but also more educated in regards to wildlife conservation. We are also excited to work together on community service events that can help us give back and improve the community."
Cape Fear River Watch (CFRW) works to protect and improve the water quality of the Cape Fear River basin for all people through education, advocacy and action. In 2019, CFRW won the Governor's Conservation Organization of the Year award. CFRW has already teamed with NCWF's Carolina Beach-based chapter, Island Wildlife, on habitat restoration and educational projects. NCWF looks forward to future partnership work protecting crucial riparian and fish habitat.
Davidson Lands Conservancy (DLC) is a local land trust dedicated to conserving and conserving land and promoting conservation ethics. DLC advances its mission by educating and connecting people with nature and through programs related to land conservation, trails and greenways, urban forestry, and wildlife habitat preservation.
Far Corners Garden Club's efforts are directed to conservation, gardening and horticulture. The club provides members with knowledge about successful gardening and acquaints them with flower schools, plant shows and gardens open to the public. The garden club also offers opportunities for members to serve the community by sharing their knowledge and through special projects.
We Plant it Forward is building a grassroots community network that works together to restore and preserve the natural environment. Its mission is to preserve and restore the natural environment for the benefit of future generations through hands-on activities, community engagement and environmental education.
Women Hunters for North Carolina began four years ago for women involved in the hunting and outdoor world. It's a "safe place" for North Carolina women "to share each other's experiences and knowledge with other females." There is no membership fee, just a love for the outdoors.
When the Windsor Run senior living community opened its doors in summer 2018, a few resident gardeners planted in 18 galvanized livestock troughs. The group has since evolved into the Windsor Run Garden Club, with more than 50 residents gardening in dozens of tubs. Future community plans include a mile-long walking trail lined with native plants.
Join NCWF's grassroots conservation network 
We're always looking for new affiliates to join the NCWF family. Affiliates range from youth and adult groups to statewide organizations and local chapters or local extensions of national or statewide organizations and associations. Benefits include:
Timely information on wildlife issues and notification of critical public hearings and meetings.

Opportunities to partner on conservation projects.

Subscriptions to our quarterly

journal

and

e-newsletters

.

Access to some of the nation's top resource professionals.

Website visibility.

Awards and recognition

opportunities.
To learn more about affiliating with NCWF, contact Tara Moore, Director of Conservation Partnerships, at [email protected].