Keeping it Clean and Green for NC Wildlife and Habitat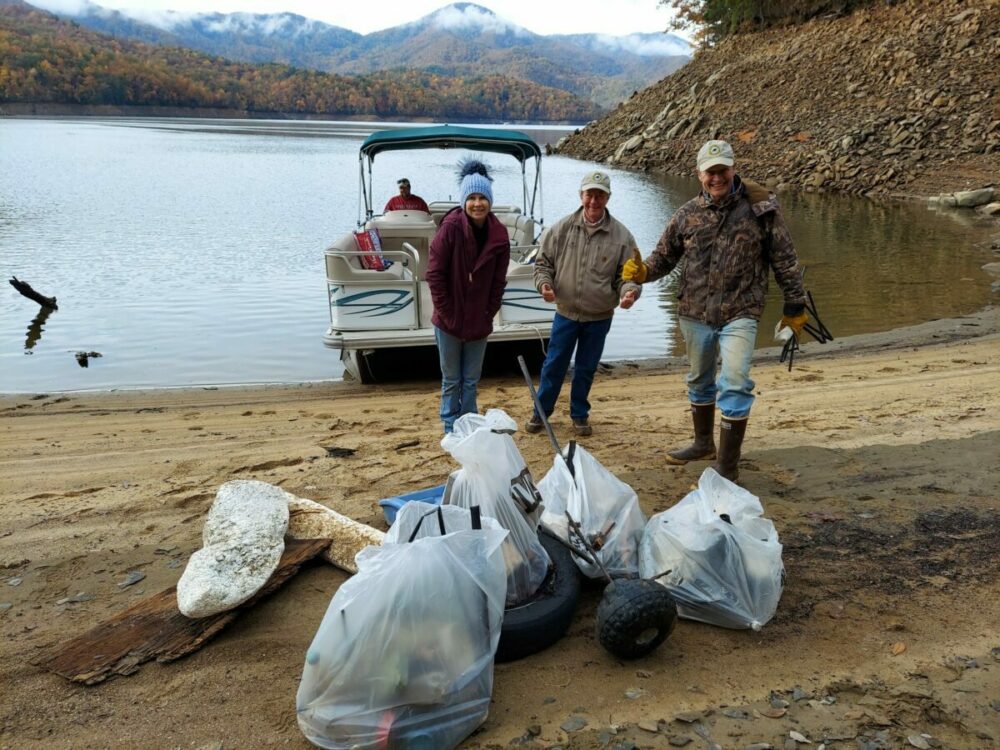 Clean and Green
For decades, North Carolina Wildlife Federation has been restoring habitat for wildlife species across the state. Often habitat restoration starts by removing unsightly, harmful litter from the ground and waterways. 
Unfortunately, plastic and other materials are often mistaken as food and ingested by wildlife resulting in starvation, entanglement or strangulation. Some 180 marine species have been documented to ingest litter after mistaking it for food. Around 80 percent of marine litter enters the ocean via sewers, storm drains and other inland sources.
North Carolina's habitat degradation problem isn't going away anytime soon without a collective, statewide effort to remove litter and improve habitat through native pollinator plants, shrubs and trees. 
Leave the leaves, lift the litter 
In committing to making North Carolina "Clean and Green," NCWF and its chapters and partners organize cleanups and native plantings to restore these habitats and provide food, water, shelter and places to raise young for all of our native wildlife. Priority areas for plantings include riparian habitats as well as habitats in under-resourced communities.
Several chapters have adopted streams, trails and highways to combat the litter issue and promote habitat restoration. For example, NCWF's Bull City Trailblazers chapter has adopted Elmira Avenue in Durham to focus on trash cleanups. In September, the local chapter collected over 400 pounds of litter from a location near their adopted trail, preventing the debris from entering the nearby greenway and Three Fork Creek. 
Additionally, the Concord Wildlife Alliance chapter cleaned up more than 800 pounds of litter from local waterways. While small-scale projects happen almost every week, larger projects such as Fontana Lake's annual cleanup lead to the removal of over 50,000 pounds of trash from national park and state forest lands.
Every cleanup effort is regarded as valuable and counts towards reaching our statewide campaign to Keep it Clean, Make it Green. You can join the statewide movement by volunteering to clean up litter or plant trees, shrubs and pollinator plants in your community. Find out about more upcoming cleanups here.
You also can organize your own neighborhood cleanup or head outside for a solo trash-collecting outing. Download our Habitat Restoration Volunteer Toolkit and read this blog for some inspiration and tips on how to get started. Be sure to report your results to us to add your efforts to our annual cleanup goal and plant more trees and pollinator plants.