February Calendar of Wildlife & Habitat Happenings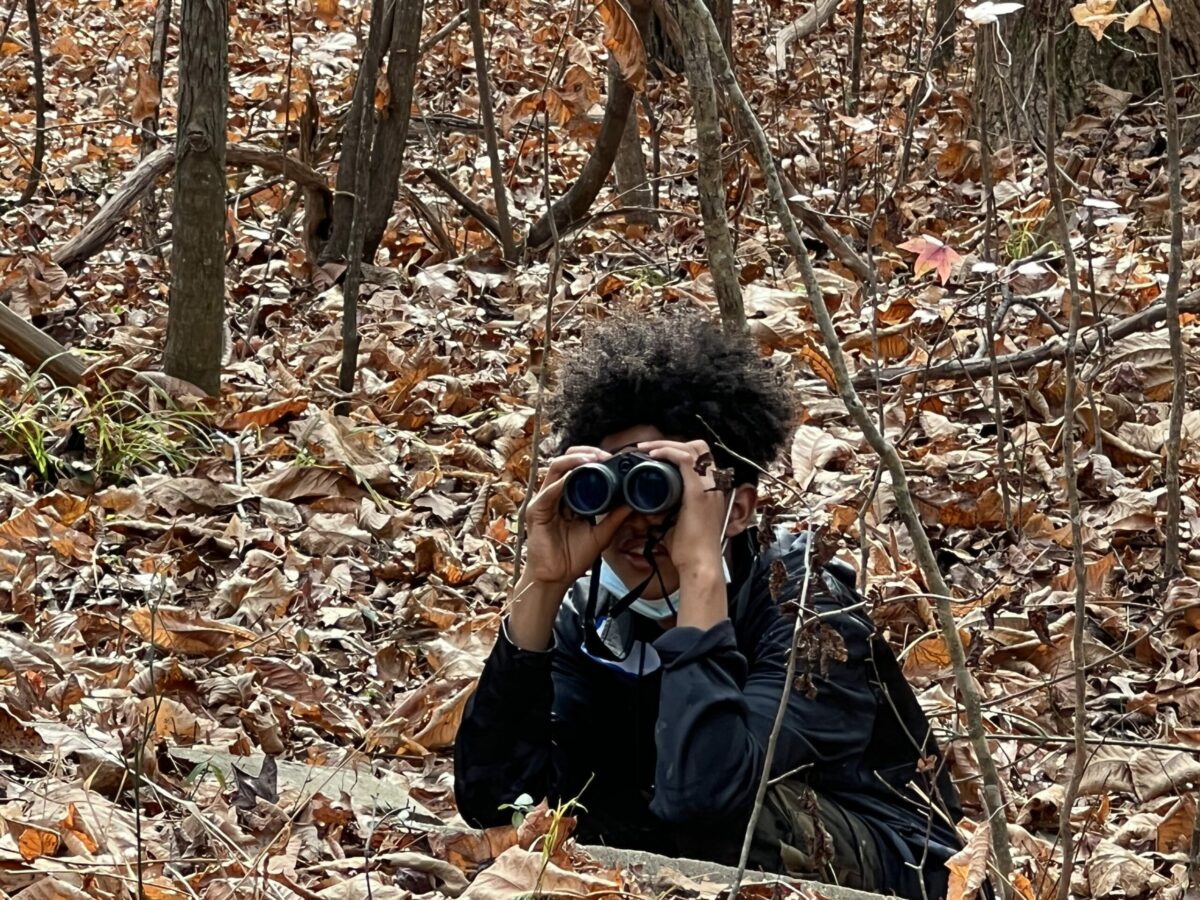 February Calendar
Opportunities to experience natural North Carolina are as diverse as our state's spectacular landscape. And there's no shortage of things to do, see and hear this month – from migrating Atlantic sturgeon to nesting spotted salamanders to blooming skunk cabbage. Take a look at the February calendar below and explore NCWF's upcoming events.
Feb. 1: Southern two-lined salamanders are nesting. These small salamanders usually attach their eggs to the undersides of submerged rocks in streams. The females attend to them until they hatch.
Feb. 2: It's World Wetlands Day – a good time to visit and appreciate your favorite wetland and watch our Winter in the Refuges Series webinars. Groundhogs are normally still hibernating, so you probably won't see one out looking for its shadow (but there could be a chance if the weather is warm enough).
Feb. 3: Spring waterfowl migrations are beginning.
Feb. 4: Atlantic sturgeon are migrating to their upriver spawning areas.
Feb. 5: The Neuse River waterdog, a large, permanently aquatic salamander endemic to the Neuse and Tar river systems, is seldom seen, but most encounters are during this time of year.
Feb. 7: Spotted salamanders and mole salamanders will be breeding in temporary woodland pools with the first warm, heavy rains.
Feb. 8: Northern cardinals and song sparrows are beginning to sing their spring songs.
Feb. 9: Striped skunks have begun their mating season; males are moving in search of females.
Feb. 11: Mourning cloaks may be seen flying on warm winter days. These interesting butterflies overwinter as adults. Their adult lifespan (up to 11 months) is the longest of any eastern U.S. butterfly.
Feb. 12: Rainbow trout are spawning in the Mountains; Canada Geese (Resident Population Zone) season ends.
Feb. 13: Wood ducks are scoping out nest sites. Carolina Sandhills salamanders are nesting. Endemic to our Sandhills region, this recently described species attaches its egg clutches to vegetation or other submerged objects in blackwater streams.
Feb. 14: Trailing arbutus begins to bloom. This tiny, often-overlooked flower and its delicate, pleasant scent are best appreciated on hands and knees.
Feb. 15: The spectacular aerial courtship displays of American woodcock can be observed during late evenings. 
Feb. 16: Skunk-cabbage is in bloom. Yellow perch are spawning. 
Feb. 17: Four-toed salamanders have begun nesting. These tiny, uncommon amphibians conceal their egg clutches in moss hummocks or sedge tussocks in ephemeral pools and seeps. Females usually guard the eggs until they hatch.
Feb. 18-21: Join the Great Backyard Bird Count! It's the 25th anniversary of coming together to watch, learn about, count and celebrate birds.
Feb. 19: Least brook lampreys are spawning. These interesting, often-overlooked jawless fishes construct pebble nests in small headwater streams.
Feb. 20: Carolina gopher frogs—among our most imperiled amphibians—have begun breeding in upland ephemeral ponds in the southeastern Coastal Plain and Sandhills.
Feb. 22: Spring beauty and bloodroot are blooming.
Feb. 23: Eastern bluebirds are checking out nest sites. Learn how to prepare and clean up nest boxes.
Feb. 24: Ospreys are returning and beginning their courtship. Foxes are beginning to bear kits.
Feb. 25: Eastern gray squirrels are bearing their spring litters.
Feb. 26: American toads have begun calling in the Piedmont.
Feb. 27: Brook trout eggs are hatching in the Mountains.
Feb. 28: Small game season ends for squirrel, grouse, quail and rabbit. Pickerel frogs have begun breeding.