Positive Change Can Start With One Person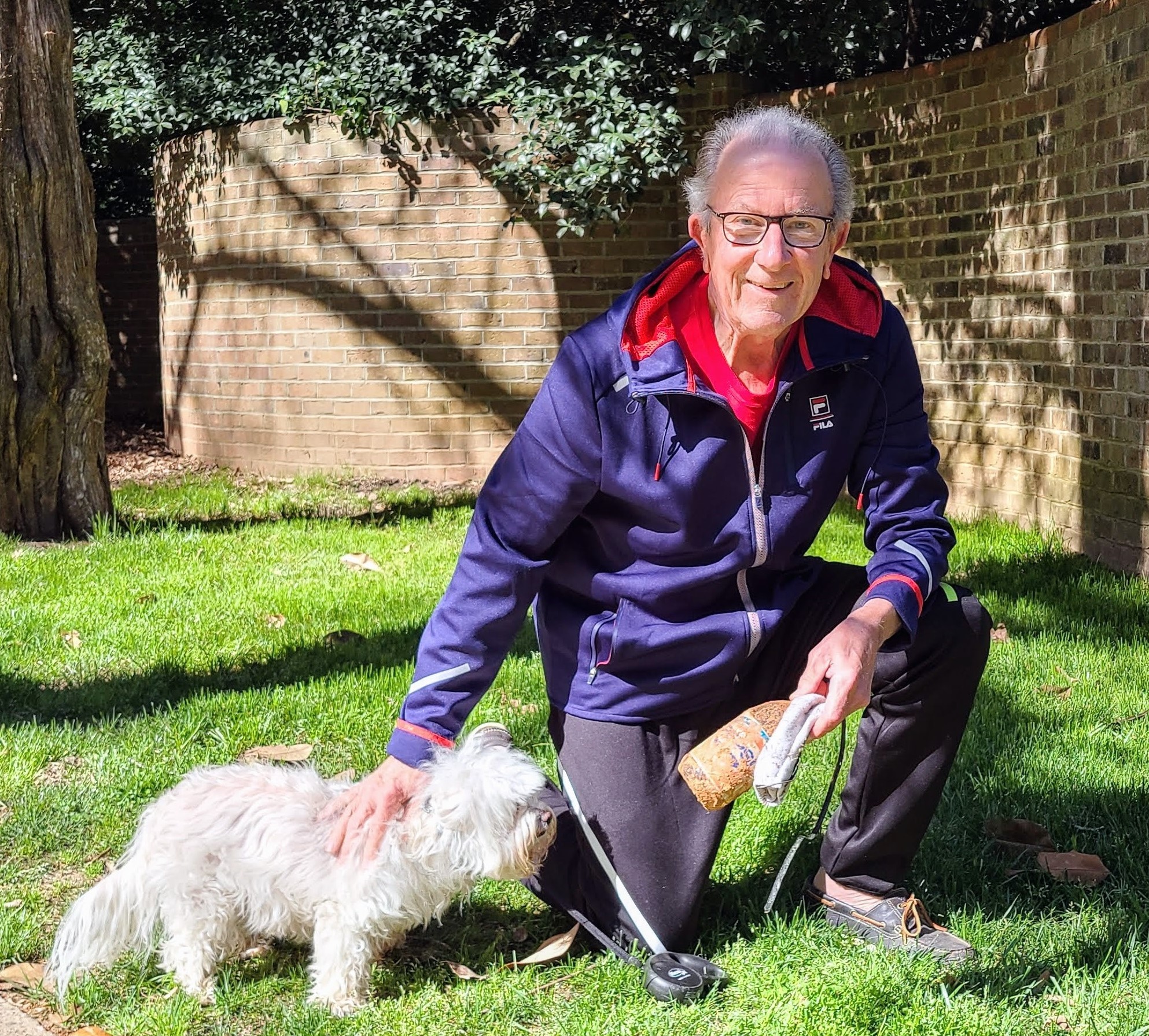 Charlotte resident, Bill Staton, used to see a man with his dog on their daily walks, picking up trash. "He never made a fuss about it; just did it," Bill said.
This one man's actions made a lasting impact on Bill. For the past 27 years, Bill picks up litter during his walks in the morning and when he comes home from work. "My goal is to pick up at least 3 ounces of debris per walk. Some days I don't get much of anything, but most days there's assorted trash, cans and bottles. I'll bring it home and recycle what I can. I've even retrieved two car bumpers and two car batteries, among other treasures," Bill said. "Over nearly three decades I guesstimate I've picked up at least 3,000 pounds of stuff, equivalent to 1.5 tons or more."
Doing a good deed daily has been a motto Bill has subscribed to since his days as a Boy Scout. However, it is also just part of his DNA. Bill has always found joy in helping people and doesn't shy away from risky situations. He has saved lives more than once using the Heimlich Maneuver and CPR. He doesn't see himself as a hero, just a guy who wants to make a difference. "The whole point is to do little things for people because they go a long way," Bill said.
This past year, with the global pandemic and its far-reaching impacts, Bill and Mary Staton reaffirmed their belief that all life is precious. "We really have to be good stewards of it and nature is part of that life," Bill said. Therefore, they heartily support NCWF.
"Mary and I give to causes we firmly believe in," Bill said. To honor his money management firm, Novare Capital Management, Bill and Mary are matching a grant from the Appalachian Trail Conservancy to clean-up litter on and around Fontana Lake. With their support, 100 volunteers will come together over three days to remove 50,000 pounds of litter and trash from the lake and its islands.
Bill has always appreciated nature but cares for it even more now because of all the waste and poor stewardship he sees around him. "We all waste so much," Bill said, "and buy more than we can use. This behavior affects everything, especially the environment. With a little bit of rethinking, we can make our lives simpler and have a positive impact on the planet."
This goes back to why he picks up trash on his walks and hopes others will join him. "Every time you walk, take a bag, and you will almost invariably see litter," Bill said. "It's not that difficult to find. But if everybody picks up even a little bit, it will make a huge impact."
Join Bill in removing trash from the environment and register for the NCWF Neighborhood Cleanup Challenge (May 8-16) today!