Investing in Community and the Natural World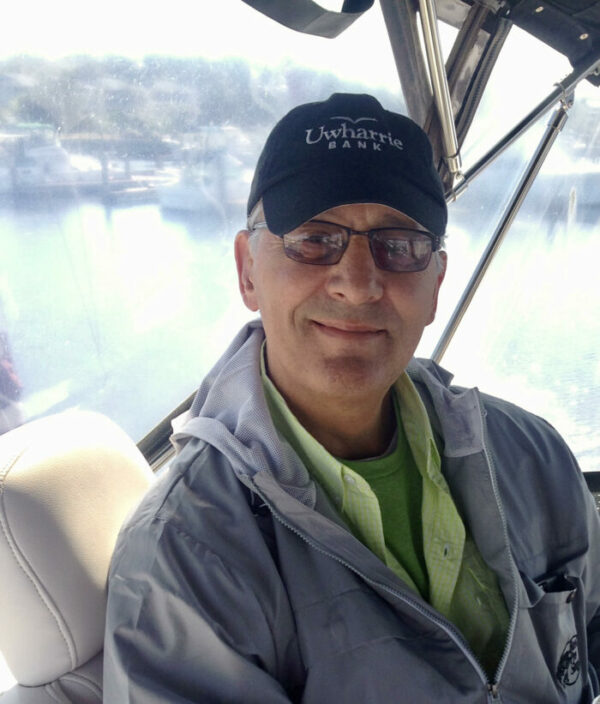 "Invest in community … educate yourself about the natural world"
"Strive not for what you hope to have but rather the kind of person you want to be" is a quote from a capstone strategy textbook that Roger Dick took in college. In many ways, for Roger, those words were the compass for building a community bank from the ground up.
"I debated being a missionary or mercenary but couldn't stop cussing, so I became a banker," Roger said jokingly. 
Roger is President and Chief Executive Officer of Uwharrie Capital Corp. and Chief Executive Officer and Director at Uwharrie Bank but really sees himself as someone who builds and invests in community.  Roger believes that doing the right thing means allocating capital to provide food, drinkable water, clothing, and shelter within a community.
This was part of his culture growing up. Like many people who grew up in rural farm communities, no one was wealthy, but no one went hungry either because everyone looked after each other. He started Uwharrie Bank because he was concerned about the loss of local banks and what that does to local wealth and local capital. "Our purpose at Uwharrie is to build and sustain a sense of place and unity … This is why our company supports and is proud to share some of our blessings with NCWF," Roger said.
He believes NCWF does many of the same things his bank does to reach and invest in community. "When you educate yourself about the natural world, you realize there is an investment to be made because it contributes to a better quality of life," Roger said.  "The action and steps NCWF takes to protect wildlife and our natural resources is important and makes it such a great place to live." 
Clean, drinkable water and livable, prospering communities go hand in hand. Roger feels strongly about water as a human right that should be respected. As a leader in the cause, NCWF recognized him as Water Conservationist of the Year at the 2014 Governor's Conservation Achievement Awards. "Water is the most important resource we have," Roger said.
He is concerned about the privatization of it. When water becomes privatized, local communities lose control over a vital public resource that can impact their wallets, health and jobs. "Access to clean, safe water is not a given," Roger said. "The old joke out west is, 'whiskey is for drinking and water is for fighting.'"
Because of Roger's local mindset, there's no doubt that Albemarle is a great place to live with clean water to drink and air to breathe.