The 6th Annual Give Thanks for Wildlife Fundraiser (Concord)
November 11, 2023 @ 6:00 pm - 8:30 pm
Join Concord Wildlife Alliance, NCWF's 2021 Chapter of the Year, for the annual Give Thanks for Wildlife event! For only $50 per ticket, enjoy a Smoke Pit BBQ dinner (veggie option is a baked potato), beverage from CBC, and more! The funds raised through this event help support chapter programs including Hunters Feed Cabarrus County, which facilitates the donation of venison to those experiencing food insecurity in our community. You may register and attend the event and/or simply make a donation to cover venison processing and feed people in need in the Concord area.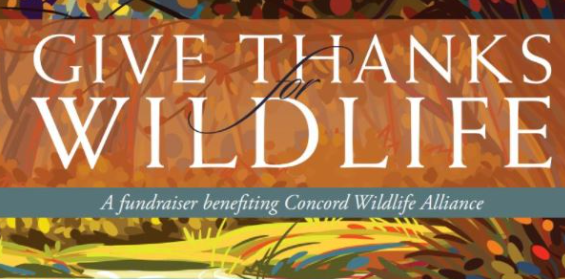 Cabarrus Brewing Company
329 McGill Ave. NW
Concord, NC 28027 United States


Organizer: Concord Wildlife Alliance

If you synced the NCWF Events Calendar with your calendar and the events are not appearing, please click the "Subscribe" button above to refresh the connection. We are happy to help with any technical issues by email at [email protected].