Mason Farm Biological Reserve Bird Walk
August 20, 2023 @ 7:00 am - 10:00 am
The Tri-County Conservationists will meet first thing in the morning for a bird walk at Mason Farm Biological Preserve. This is a great opportunity to learn more about this budding NCWF chapter while exploring one of Chapel Hill's birding hotspots!
Mason Farm is a 367 acre sanctuary with big open fields, extensive oak-hickory woods, and lots of great brushy areas which are overflowing with birds such as indigo buntings, blue grosbeaks, yellow-breasted chats and much more! Even in the midst of summer, we still expect to find a high number of species. All experience levels are welcome! Binoculars are not required but recommended. Access requires driving across a ford over Morgan Creek, but except for times of extremely high water, this is easily passable by passenger cars. Please register to  reserve your spot and receive the full details.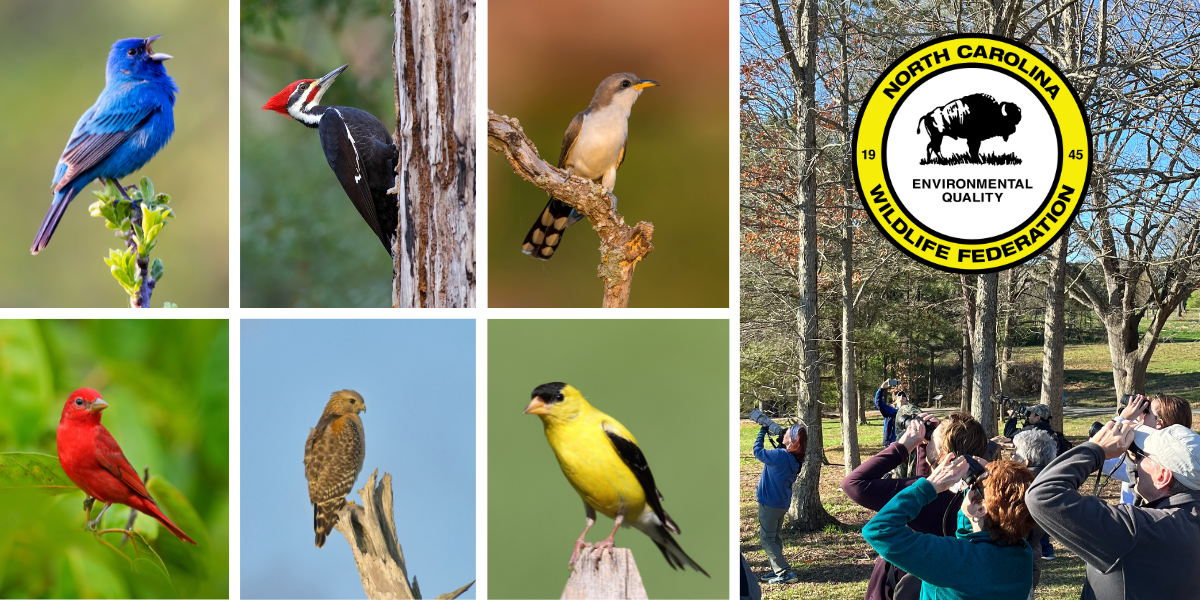 Chapel Hill, NC
United States


Organizer: Tri-County Conservationists Chapter (Alamance, Chatham, Orange)

If you synced the NCWF Events Calendar with your calendar and the events are not appearing, please click the "Subscribe" button above to refresh the connection. We are happy to help with any technical issues by email at [email protected].