Pollinator Garden Walking Tour – Charlotte
June 22, 2023 @ 6:30 pm - 7:30 pm
Join us for a pollinator garden walking tour near Elmwood Cemetery in Charlotte in celebration of Pollinator Week! The City of Charlotte Landscape Management will partner with Keep Charlotte Beautiful to lead a walking tour of some of Charlotte's pollinator habitats in the Historic Elmwood Cemetery and Third Ward. Participants will learn about the history of these gardens, what plants can be seen blooming in them, maintenance observations, as well as some culturally interesting notes about the area. The tour is expected to last for about an hour, and there will be plenty of parking within the cemetery for this event.
All are welcome to attend this free event, but pre-registration is required. Please register to receive the full details.
Photo credit: Debbie Roos/NC Cooperative Extension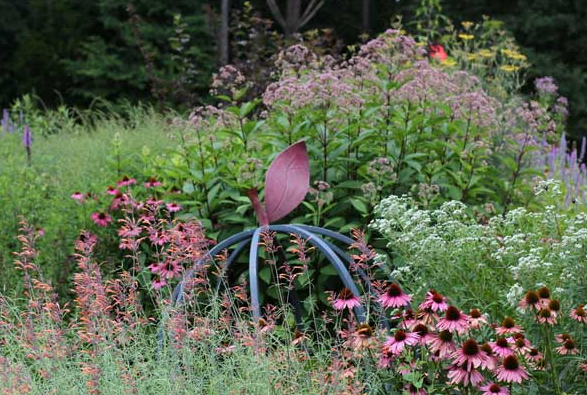 Charlotte, NC
Organizer: City of Charlotte

If you synced the NCWF Events Calendar with your calendar and the events are not appearing, please click the "Subscribe" button above to refresh the connection. We are happy to help with any technical issues by email at [email protected].