Pollinator Garden Workday (Durham)
July 26, 2023 @ 9:00 am - 11:00 am
Join NCWF at Watts Baptist as we continue to offer support for the historic church's ongoing project to turn the land into pollinator habitat that benefits wildlife and the community!
We will work with volunteers onsite to give the pollinator garden a makeover with a good weeding! All supplies will be provided.
Please click below to register and to receive event details and updates. We look forward to seeing you there!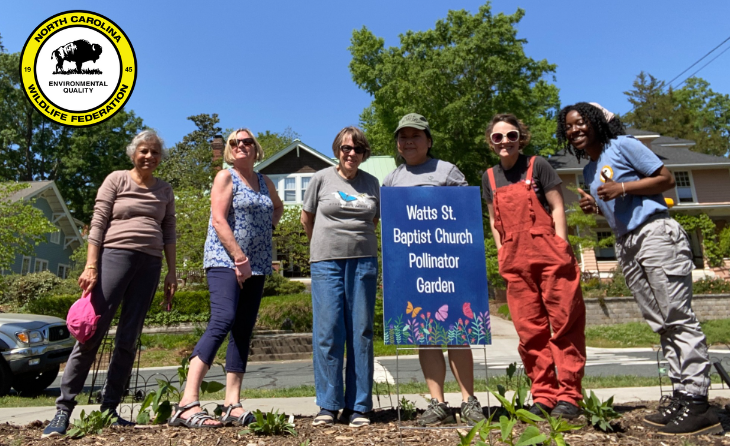 Durham, NC
United States


Organizer: NCWF

If you synced the NCWF Events Calendar with your calendar and the events are not appearing, please click the "Subscribe" button above to refresh the connection. We are happy to help with any technical issues by email at [email protected].