Summer 2023 Red Wolf Program
Join Katerina Ramos, Red Wolf Education and Outreach Coordinator from North Carolina Wildlife Federation in learning about the history, biology, and management of red wolves. Programs include a talk about the red wolves and the ability to visit the live red wolves at the red wolf center.
Programs are only offered at the times listed. The red wolf presentations will be offered every Wednesday through Saturday at the designated times through August 31, 2023.
***There is no guarantee that you will be able to see the red wolves live as they are a shy and elusive species***
To RSVP or for questions and additional information on the Red Wolf Center please contact Katerina Ramos 252-216-6634.
Program Times
10:00 A.M. Wednesday – Saturday
1:00 P.M. Thursday – Saturday
3:00 P.M. Wednesday – Friday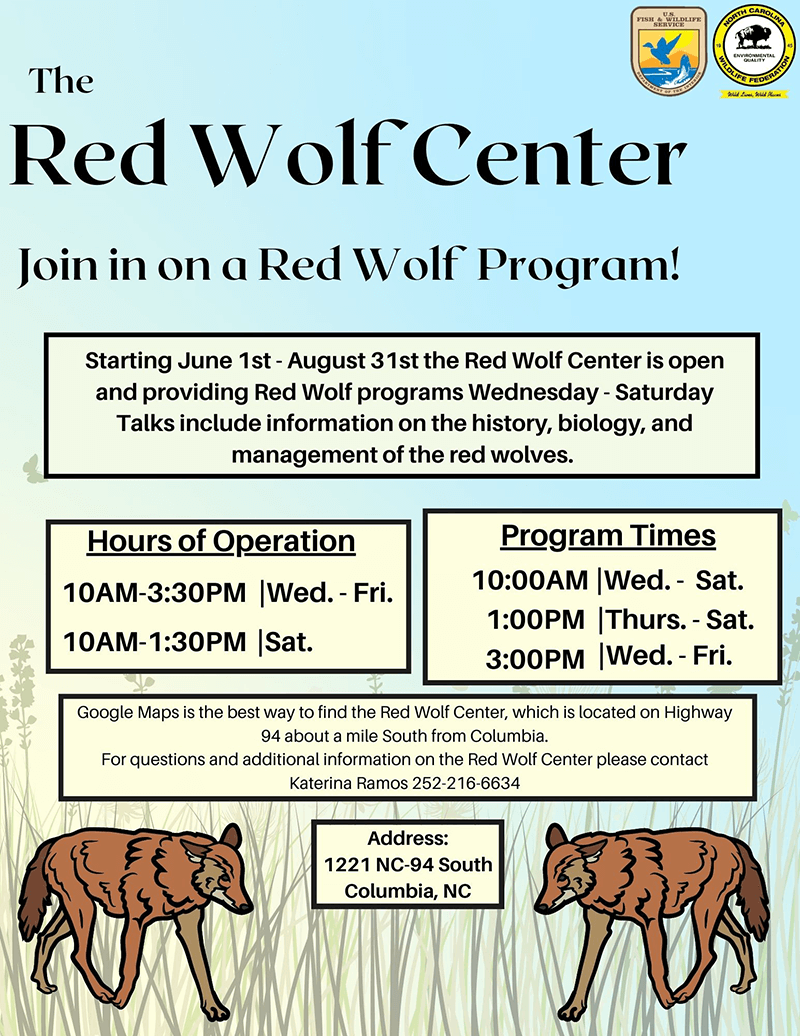 If you synced the NCWF Events Calendar with your calendar and the events are not appearing, please click the "Subscribe" button above to refresh the connection. We are happy to help with any technical issues by email at [email protected].