Canceled: The Importance of Urban Wetlands (Monroe/Online)
October 10, 2023 @ 6:30 pm - 8:00 pm
THIS EVENT HAS BEEN CANCELED.
Wetlands provide many different ecosystem services but are becoming scarcer as development continues to push outward from urban centers. With the disappearance of wetlands in urban areas we lose those important services they provide like flood control, storm water treatment and wildlife habitat. This presentation will discuss the types of ecosystem services provided by wetlands, what the consequences of losing them are, and what, if anything we can do about it.
The Union County Wildlife Chapter of NCWF will host Erin Shanaberger. As the Watershed Planning and Project Implementation Supervisor for the City of Charlotte, Erin manages Charlotte's Umbrella Mitigation Bank, watershed planning, stream and wetland restoration and preservation, and storm water control measure project implementation. Erin has an undergraduate degree in Environmental Science from Appalachian State University, and a Master of Science in Earth Sciences from UNC Charlotte. Erin has been with the City of Charlotte for over 8 years and is a Professional Wetland Scientist (PWS).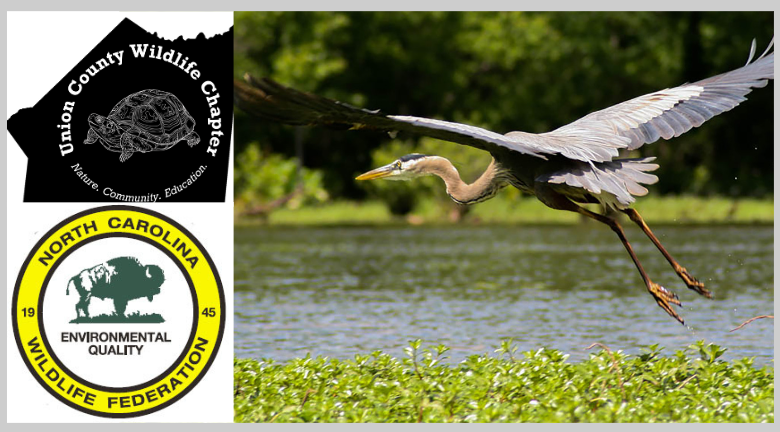 Online or In-Person
United States


Organizer: Union County Wildlife Chapter

If you synced the NCWF Events Calendar with your calendar and the events are not appearing, please click the "Subscribe" button above to refresh the connection. We are happy to help with any technical issues by email at [email protected].