April Calendar of Wildlife & Habitat Happenings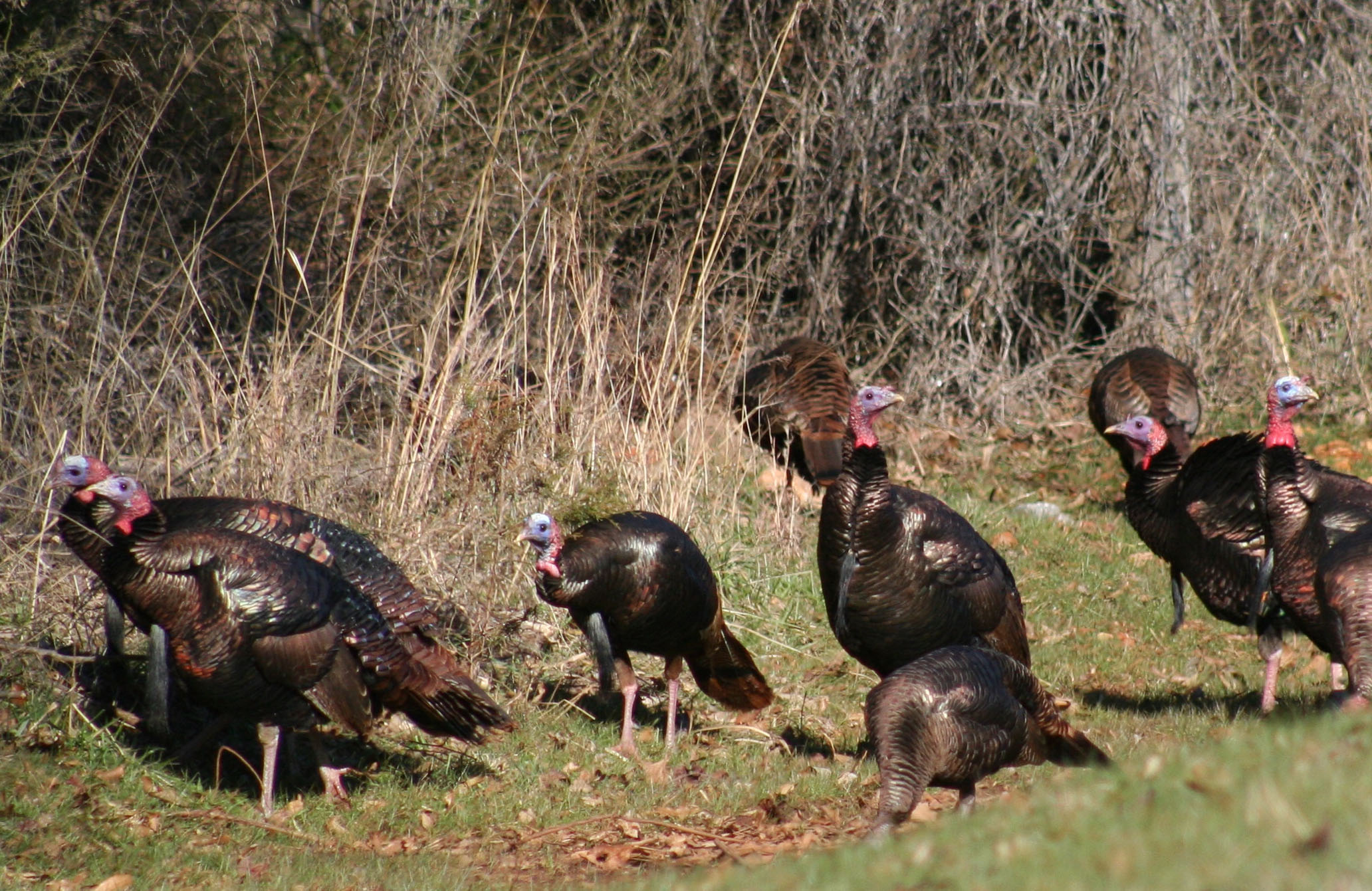 April Calendar
Opportunities to experience natural North Carolina are as diverse as our state's spectacular landscape. And there's no shortage of things to do, see and hear this month – from nesting wild turkeys to blooming lupines to calling Pine Barrens treefrogs. Take a look at the April calendar below and explore NCWF's upcoming events.
Lawn and Garden Month. Join us for a Spring Saunter through Highlands Botanical Garden.
National Volunteer Month. Join a Community Wildlife Chapter, our statewide network of wildlife enthusiasts working for wildlife and habitat conservation. 
Keep America Beautiful Month. Go Clean & Green with Neighborhood Cleanup Challenge.
April 1: Killdeer are nesting. Palamedes swallowtails are flying.
April 2: Ruby-throated hummingbirds are returning.
April 2: Hatchery-supported trout waters open.
April 3: White-eyed vireos are returning.
April 5-9: National Wildlife Week.
April 6: Fowler's toads begin calling. White bass fishing peaks on some western lakes and rivers.
April 7: Muskrat kits are being born.
April 8: Spicebush swallowtails are flying.
April 9: National Catch and Release Day
April 9: Statewide turkey season opens (male and bearded only)
April 11: Cooper's and sharp-shinned hawks begin nesting.
April 12: Lupines are in bloom in the Coastal Plain and Sandhills.
April 13: Orchard orioles are returning. Northern bobwhites begin calling.
April 14: National Gardening Day
April 14: Our official state frog—the Pine Barrens treefrog—has begun calling. This uncommon species breeds in bayheads and seeps within the longleaf pine ecosystem in portions of our Sandhills and Coastal Plain.
April 17: Wild turkeys are nesting.
April 18: Ruffed grouse are drumming.
April 18: International Bat Appreciation Day. Read our wildlife feature on Evening Bats and Your Role in Bat Conservation.
April 20: Northern bobwhites begin nesting. Wood duck eggs are hatching.
April 21: Eastern bluebird eggs are hatching. Mayapple, Carolina sandwort and Carolina wild indigo are in bloom. Red-eyed vireos, summer tanagers and great crested flycatchers have returned.
April 22: Earth Day. Check our calendar for events near you. 
April 24: Yellow pitcher-plants and savanna Barbara's-buttons are in bloom.
April 26: National Audubon Day.
April 26: Bobcat kittens are being born. American bullfrogs have begun calling over most of the state. 
April 27: Foamflower, dwarf crested iris, Solomon's seal and false Solomon's seal are in bloom.
April 28: Peak bloom for our state flower—flowering dogwood—over much of the state. Yellowbilled cuckoos have returned. Many sunfish species are spawning.
April 29: National Arbor Day. Learn about a new program to remove invasive Bradford pears and replace them with native alternatives. 
April 30: Yellow-bellied sliders have begun nesting. Raccoon kits are being born. Watershield, little floatinghearts and dwarf bristly locust are in bloom.