Little Moments of Wonder – Shaw Society's Daniel and Megan Shank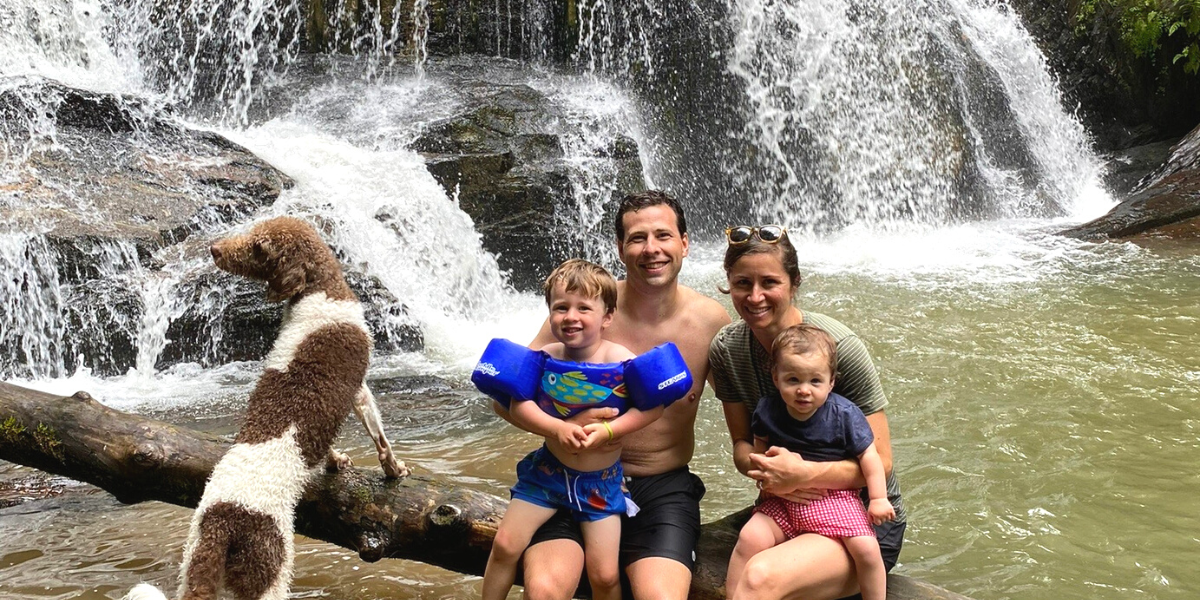 Daniel and Megan Shank share similar memories of camping with family as kids. Both their parents fostered a love of the outdoors at an early age, and they are passing it on to their boys, ages 1 ½ and 4.
A community of barred owls in their Raleigh neighborhood provides entertainment and connects them to nature. Megan wants to make their yard a space where their boys can experience wildlife. Her dad did the same with her.
"He tried to show us little moments of wonder – where bunnies were nesting or how much it had snowed," Megan said. She also recalls his stories of being a child in the Illinois fields near his home, collecting butterflies. "He said there were so many, that he couldn't catch enough," Megan said. "That is a rare occurrence these days."
Daniel and Megan joined NCWF's Shaw Society in 2019 because it is "the perfect marriage of our two interests." Daniel likes how NCWF supports causes that sportsman care about and causes that intersect with general interests in the outdoors. "Not everyone has parents that know how to go camping or hunting. It can be a little intimidating." Daniel said. "It is meaningful that NCWF connects people with nature in all sorts of ways, especially right here in North Carolina. We both live here and the fact that we know that the money we give is going to support programs that impact our community is a big deal."
Daniel didn't grow up hunting but friends in adulthood introduced him. It connects him to nature in a way that hiking and camping haven't. "There is something about getting out there and seeing a wetland wakeup. Seeing the real, raw beauty of nature that I wouldn't necessarily experience hiking or camping because those experiences don't force you into places where wildlife is most active," Daniel said.
They both recognize that getting outside isn't accessible or welcoming for all. "NCWF levels the playing field so everyone can get outside," Megan said. "Being outside is a key component of overall well-being. Not just your physical health but mental health as well. Everyone should have access to connect with nature and spend time outside, especially kids. Technology really competes with that."
However, it is also hard to compete with echoing barred owls, especially when your dad joins in. Participating in the outdoor experience, no matter how near or far from home, is a tradition they will continue to pass on to their children and maybe one day, to their children's children.
You can join Daniel, Megan, and other NCWF donors in the Shaw Society by donating $1,000 or more in a calendar year. Some people prefer to give a single gift in a year, others like to give monthly. To learn about all the ways you can join the Shaw Society and support wildlife and habitat in North Carolina today and for future generations, contact NCWF VP of Philanthropy Kate Greiner at [email protected].