The Ins and Outs of NC Delayed Trout Harvest: NCWRC Announces June 3 Season Opening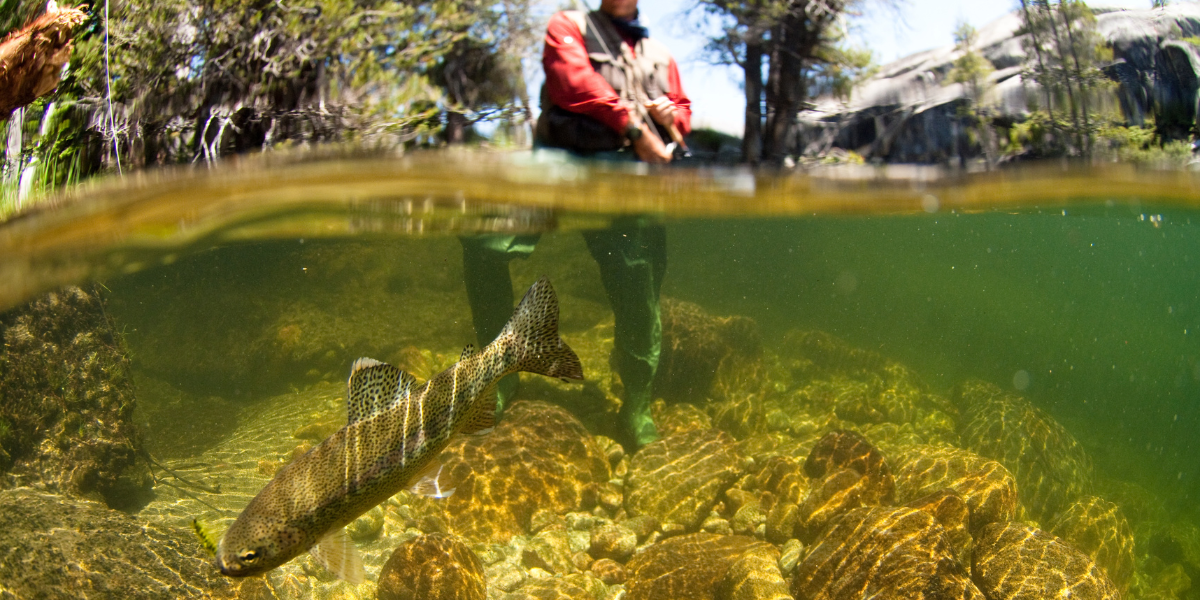 The NC Wildlife Resources Commission (NCWRC) announced that 34 Delayed Harvest streams across the state will open for trout harvest June 3 and close September 30. 
Throughout the year, many residents venture to these rivers to try their hand at catching trout and experiencing the beauty that North Carolina's river ecosystems have to offer. 
But what is Delayed Harvest, exactly? Here's what you need to know.
What is Delayed Harvest?
Delayed Harvest refers to the stocking of trout streams with fish – and the times in which restrictions apply for fishing methods and harvesting practices in those streams. During certain times of the year, it is unlawful to harvest fish – namely trout – in Delayed Harvest streams until the summer months.
From October 1 through the first Sunday in June, Delayed Harvest rivers are restricted to single-hook, artificial lure, catch and release fishing only. This is a fantastic opportunity for fly fishermen to fish these rivers without the risk of overcrowding and overfishing of the resource.
From June 3 through September 30, anglers can keep up to seven trout per day – with no gear or bait restrictions and no minimum size limits. All licensed anglers are permitted to fish and harvest from Delayed Harvest Streams during this time, with minimal restrictions. One exception to this rule is that from 6 a.m. until 11:59 a.m. on opening day, Delayed Harvest waters are open only to youth under 18 years old. At noon, waters open to all anglers. This is to allow youth the first shot at success and to promote outdoor recreation for all generations.
During the open period of Delayed Harvest, stocked trout will often die off naturally due to high water temperatures and low oxygen levels. Because of the high mortality rate during this season, NCWRC encourages the lawful harvesting of trout during this time. The rivers are subsequently stocked five times a year to balance population levels and allow equal opportunity for anglers throughout the year.
Delayed Harvest streams are marked by diamond-shaped, black and white signs that are often visible from parking areas, roadways, and river access points. However, you should always check a map or a local outfitter to verify that the waterway you are fishing is a Delayed Harvest stream before harvesting fish during the open season. Some waterways are protected and not designated as Delayed Harvest streams and – as such – do not allow for the harvesting of fish.
Harvest with Caution – Things to Look Out For
While fishing NC streams, there are several precautionary measures to take to ensure the safety of yourself, other anglers, and wildlife and habitat.
Be sure to secure all of your gear and use it properly. Unsecured or improperly used fishing gear contributes to litter in waterways, a significant cause of wildlife mortality as wildlife can get tangled in the tackle and hooked on lost lures.

Always handle wildlife with care, particularly if you are planning to release the fish back into the stream. Return the fish to the water as quickly as possible and avoid unnecessary stress to the fish – including drawing out the process of the catch.
Make sure to wet your hands in the stream before handling fish and hold them gently around the abdomen. Trout are coated in a thin layer of slime that protects them from bacterial and fungal diseases. Gripping the fish too tightly can remove this critical layer of slime and can also cause internal damage to the trout.
Per the NCWRC, while fishing, anglers are urged to help prevent the spread of aquatic nuisance species like gill lice, whirling disease and didymo, by following these minimal steps: 
Clean equipment of all aquatic plants, animals and mud. 

Drain water from boats, live wells and equipment. 

Dry equipment thoroughly. 

Never move fish, plants or other organisms from one body of water to another.
What You Might Catch:
The majority of the fish you will catch in Delayed Harvest streams are stocked trout – including rainbow, brown, and brook trout. However, you may also catch some other fish species – such as small and largemouth bass, sunfish, chubs, and plenty more – during your time on these rivers.
Brook trout are the only species of freshwater trout native to North Carolina. Though there are several types within the brook trout species, they all boast a muted gray/green base color with an overlaid vibrant gold, white, and orange speckle design.
Rainbow trout are identified by the glistening opalescent coloration along the length of their body. They often have a singular red band down the length of their sides that tends to darken with age and size.
Brown trout are a common favorite among people who flyfish. Generally harder to catch, they often have a brown base color that lightens to yellow near their underside, with overlaid red, yellow, and white spots.
Chubs:
There are many different types of chub that you may catch on a Delayed Harvest stream – such as bigmouth chubs, river chubs, bull chubs, bluehead chubs, and creek chubs. Though they vary in appearance, they have larger and more pronounced scales than trout and bony heads with small, stud-like protrusions.  
For any questions on Delayed Harvest streams or fishing regulations, you can refer to this NCWRC Inland Fishing Regulations & Information guide, or head to ncwildlife.org.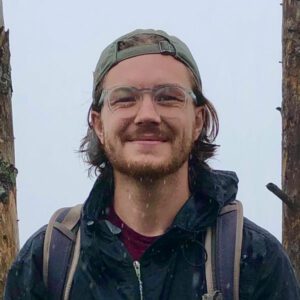 – Written by Bates Whitaker, NCWF Communications & Marketing Manager