We're All Abuzz for National Pollinator Week, June 20-26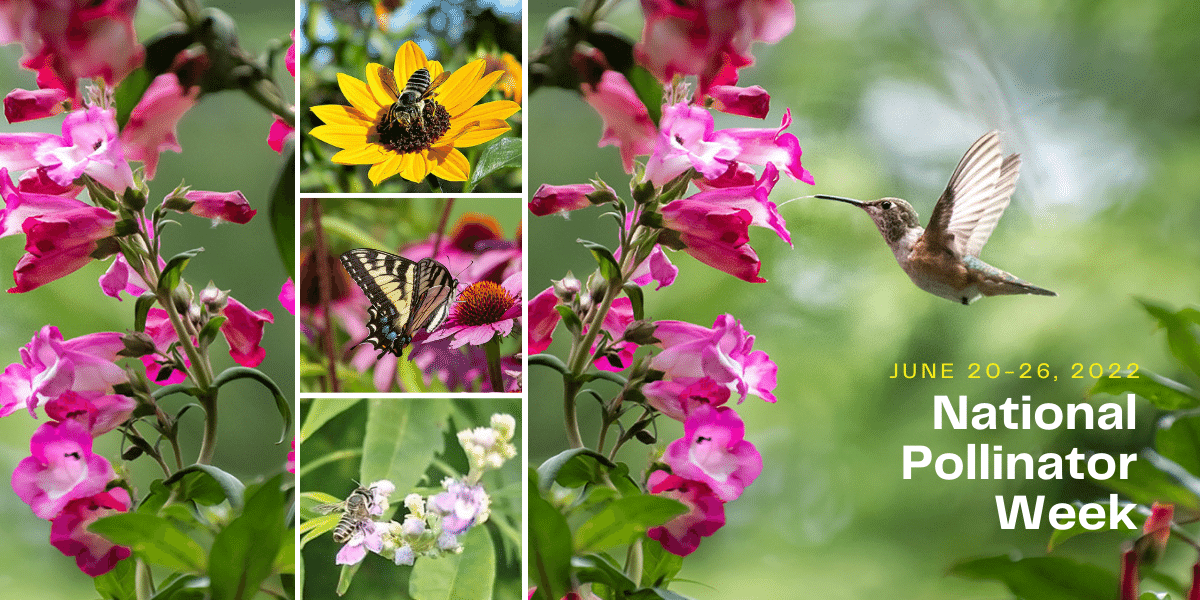 It's National Pollinator Week (June 20-26), and North Carolina Wildlife Federation is celebrating birds, bees, bats, butterflies, hoverflies, moths, beetles and other species integral to the biodiversity of our ecosystems.
"Pollinators play a vital role in ecological services and food production. We rely on them for many fruits, vegetables and nuts – about a third of every bite we eat," said Tara Moore, director of conservation partnerships. "We have pollinators to thank for the apples, blueberries, chocolate, coffee, melons, peaches, potatoes, pumpkins, vanilla and almonds we eat."
But the perils pollinators face are no secret. Scientists have documented a decline in native bees and migrating species such as monarch butterflies for years. Habitat loss from development is the primary cause, followed by pesticide and fungicide use, climate change, and parasites and diseases.
Much of N.C. Wildlife Federation's work is centered around helping create a network of native flowering plants to support butterflies, bees, birds and other pollen and nectar-dependent wildlife through habitat restoration programs and events. 
Added Moore, "National Pollinator Week is a perfect time to raise pollinator awareness, support pollinator health, restore pollinator habitats and spread the word about how we can protect them."
National Pollinator Week online and in-person events
6 ways to show North Carolina's pollinators some love