North Carolina Transportation and Wildlife Agencies Strengthen Collaboration to Create Safe Passages for Wildlife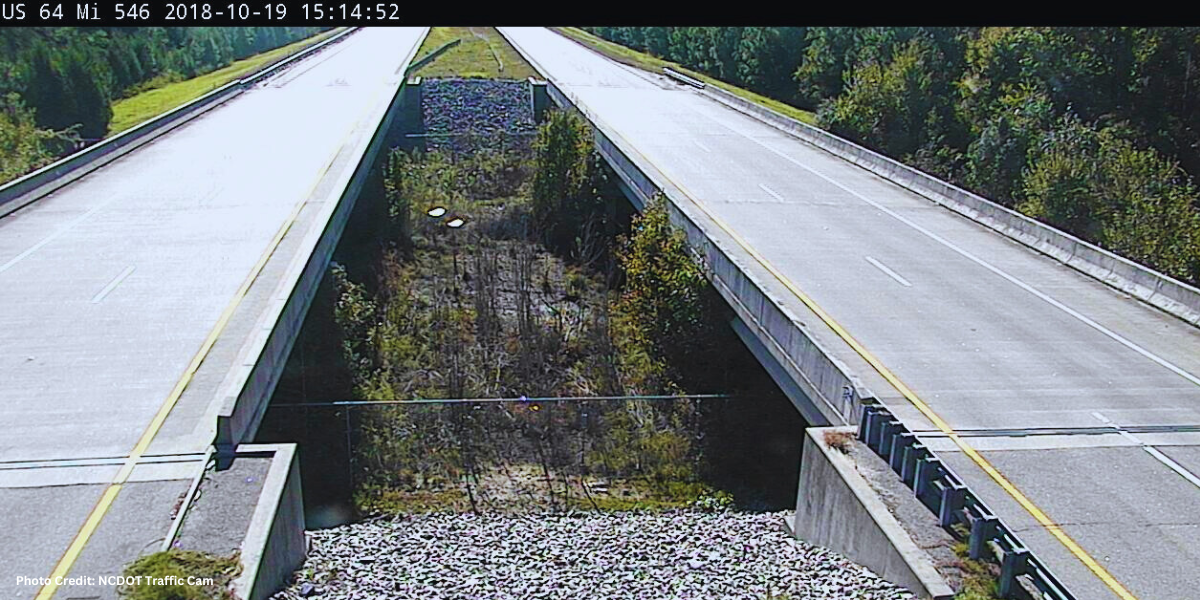 We have all seen them, though most of us have become desensitized to their presence: the bodies of wildlife indiscriminately and crudely scattered along the sides of North Carolina roadways. The fact that these deaths happen by mistake does little to minimize the tragedy of so many crude and brazen deaths across the state. Unfortunately, much of the concern about wildlife collisions tend to revolve around the inconvenience they pose to those driving the vehicles – while the impact on wildlife is often kicked to the curb.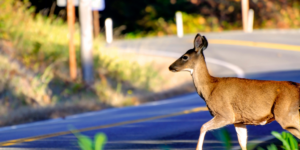 North Carolina wildlife is forced to contend with 80,000 miles of state-maintained highways. Roads crisscross the landscape where both large and small terrestrial animals – such as American black bear, white-tailed deer, elk, squirrels, possums, raccoons, turtles and snakes – and aquatic species – such as fish, amphibians, aquatic reptiles and mammals – still attempt to follow ancient wildlife corridors, imperiling both the wildlife and people who navigate them.
According to the North Carolina Department of Transportation (NCDOT), 20,331 wildlife-vehicle collisions were reported across the state in 2019, and 18,607 such collisions were reported in 2020. A 2021 release from the department estimated that 7 percent of all reported vehicle crashes in the state involve animal strikes.
But the contentious relationship between wildlife and roadways does not end with roadway collisions. Though often overlooked, there is a more complicated beast: wildlife connectivity.
"As more and more people move to North Carolina, the landscape changes with additional development, new roads, additional road lanes, and overall, more vehicles on the highways," said North Carolina Wildlife Resources Commission (NCWRC) Chief Deputy Director Kyle Briggs. "Unfortunately, the effect on wildlife from those actions often results in habitat loss, habitat fragmentation, and increased wildlife-vehicle collisions."
Roads are one of the largest causes of habitat fragmentation around the world, carving up large landscapes where wildlife corridors had previously traveled unimpeded for millions of years.
But there is growing hope in an innovative and proven solution: wildlife passages.
The NCWRC and the NCDOT recently signed a Memorandum of Understanding (MOU) demonstrating their commitment to work together to improve the infrastructure and safety for both wildlife and the traveling public on North Carolina roads.
The MOU emphasizes improved data collection for wildlife vehicle mortality, continued monitoring of wildlife crossing structures, identification of new crossings and wildlife mitigation strategies, and continued collaboration during NCDOT's project planning processes.
Like most sciences, road ecology is constantly evolving with the addition of more data and technology that help improve decisions. NCWRC and NCDOT are committed to working together to improve North Carolina's roads for both wildlife and the traveling public.
Through the development of wildlife overpasses, underpasses, culverts and fencing along major roadways, the collaboration between NCWRC and NCDOT will provide safe passage and connectivity for wildlife species across the state. These passages will increase safe passage both under and over roadways by increasing aquatic and terrestrial connectivity.
As the safe passage initiative has gained traction over the past few years, 26 wildlife passages have already been created with 11 more currently in the pipeline. But the plan – strengthened by the new Memorandum of Understanding – is for these passages to extend and multiply across the state.
"Protecting wildlife from roadway collisions is critical for infrastructure, the safety of motorists, natural ecosystems, and maintaining a positive image for North Carolina," said Tim Gestwicki, CEO of North Carolina Wildlife Federation and chair of Safe Passage Fund Coalition's Steering Committee. "As roadway construction creates new barriers to long-established wildlife corridors, inevitably animals are increasingly encountering humans and their vehicles. These encounters result in animal and human injuries and fatalities, as well as increased costs for motorists and insurers, and litter our highways with decaying carcasses. Safe Passage Fund Coalition members encourage, and in fact urge North Carolina to join other states across the country to take proactive steps to reduce these wildlife–vehicle collisions."
But this is just the beginning. For the first time ever, Congress has made a major investment in wildlife crossings in the recent Bipartisan Infrastructure Law, allocating $350 million for a Wildlife Crossings Pilot Program that will help fund projects in all 50 states. The North Carolina General Assembly is considering allocating resources to wildlife passages that could be leveraged to match the available federal funding within the pilot program.
In an increasingly fragmented landscape, it's essential to acquire, protect, connect, and manage lands for the benefit of wildlife. Improving habitat connectivity and making safe passages ensures wild animals can get to where they need to go without the risk of unnecessary death on roadways.
While the implementation of these safe passages for wildlife will require long-term work from departments of transportation, federal and state governments, and the public, the outcome is only positive for the people of North Carolina and the wildlife with whom we share our state.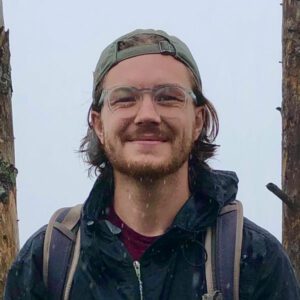 – Written by Bates Whitaker, NCWF Communications & Marketing Manager