Ways to Give to the Wildlife You Love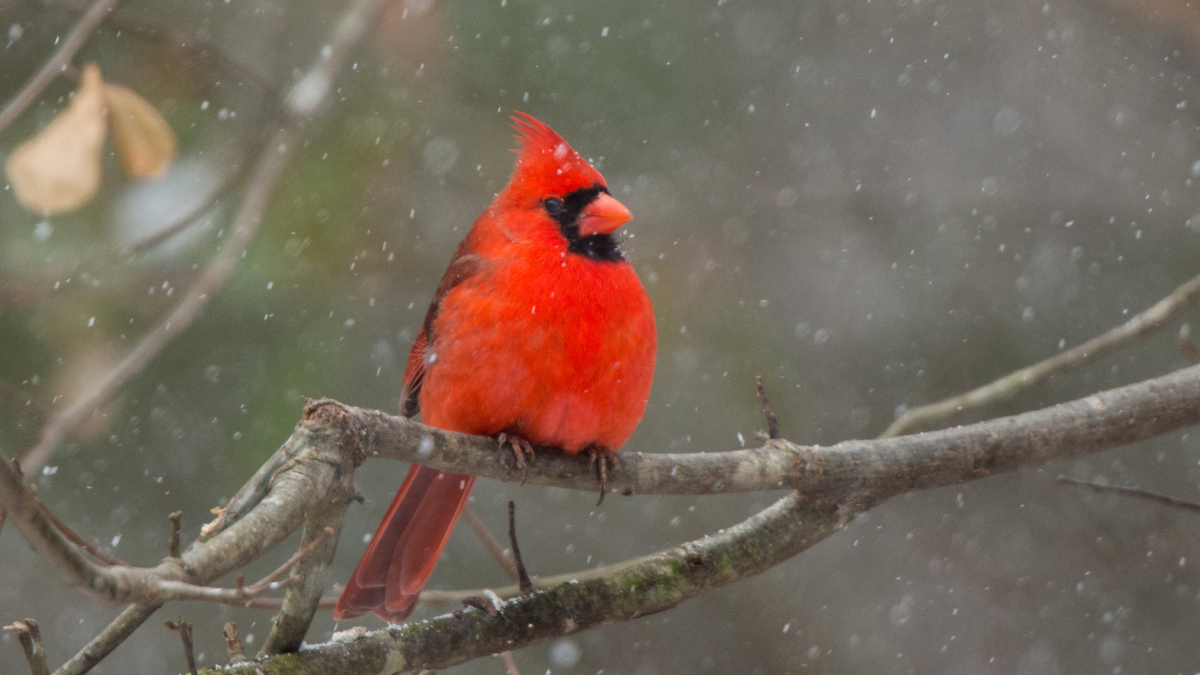 Explore all the ways you can give to the wildlife you love
Wildlife and their habitats face many threats to their survival, be it habitat destruction or climate change, but together with North Carolina Wildlife Federation, you can give them a fighting chance. 
There are many ways to give. In fact, some may be more advantageous for you and wildlife and habitat. Below are some recommendations to consider. If you'd like to discuss any options further, please email NCWF VP of Philanthropy Kate Greiner.
Become a monthly donor
Monthly giving is the easiest and most efficient way to support NCWF and protect the wildlife and wild places you love. Your monthly donation means you are automatically eligible to enjoy all membership benefits! You can easily start, change, or stop your gift at any time.  Give Monthly
Give through stock
Many donors prefer to make gifts of appreciated stocks, bonds, mutual funds or exchange-traded funds because it can have a large impact for wildlife and habitat while maximizing potential tax benefits. How?  By avoiding paying capital gains taxes AND receiving a federal income tax deduction for the full present value of the stock (and in some states, a state income tax deduction too). When you give appreciated stocks direct to the charity, your gift can be up to 20% larger because you avoid the taxes you'd incur from selling and donating the cash. This means more money going to the work you support. Give Stock
Join Charlie Shaw Society
Charlie Shaw Society is made up of individuals who give cumulative annual gifts of $1,000 or more. Their level of investment gives them special access and invitations to participate in unique wildlife experiences in North Carolina and access to timely and tailored conservation news and updates they care about. Join Shaw Society
Give through your IRA
Qualified Charitable Distributions (QCDs), also known as IRA Charitable Rollovers, are the savviest way for individuals age 70 ½ or older to use their IRAs to maximize their charitable impact. When you take distributions from your IRA, it usually counts as income for tax purposes. QCDs are an exception. If you are 70 ½ or older, you can distribute up to $100,000 a year from your IRA to your favorite 501(c)(3) organizations without counting the distribution as income. It is recommended you consult with your tax advisor when donating a QCD. Donate a QCD
Give through your donor-advised fund or family foundation
Designating a gift to NCWF through your donor-advised fund or family foundation is a great option. If you have a donor-advised fund (DAF) with Fidelity Charitable, Schwab Charitable or BNY Mellon, you can make your grant recommendation to NCWF through the DAF Direct online form. If you have a DAF through a different DAF sponsoring organization, please get in touch with your advisor directly to make your recommendation. Also, don't forget to name a beneficiary of your DAF or family foundation. Simply name NCWF as the successor beneficiary or designate NCWF to receive a portion of the funds remaining. Give through DAF
Give through your will or estate
Many people have left a gift to North Carolina Wildlife Federation in their will, trust or retirement plans. No matter the size of your investment, a simple bequest assures a lasting impact on wildlife and habitat for generations to come. Our staff can also answer any questions you have and help you design a gift that will work for you and your loved ones and help protect North Carolina wildlife. We can show you how you can increase your income, reduce, or eliminate capital gains and estate taxes, and receive a significant tax reduction now. Email NCWF VP of Philanthropy Kate Greiner, to request more information or to discuss your options today. 
If you have already left a gift to NCWF in your will, trust, or retirement plans please share your news with us! We'd like to thank you, understand your wishes, and celebrate your commitment to the cause. Don't have a will? Don't worry, we've got you covered. You can use our free will writing tool to take care of the people, and even the wildlife, you love. Learn more about gifts in will
Match your gift
Double or even triple your gift through your employer! Companies may match donations by current employees, employees' spouses, even retirees! Your NCWF contribution may go twice or three times as far for wildlife. Match my Gift
Other ways to give
NCWF also participates in Amazon Smile, Facebook fundraising and EarthShare. Certifying your yard as wildlife habitat or a pollinator pitstop along the Butterfly Highway are also great ways to be part of the cause. You can also buy native pollinator seeds for your yard and start feeding birds and other pollinators this spring and summer if you plant them before March. 
Participating in a Wildlife Webinar or habitat outing to learn more about the wildlife and outdoor spaces in North Carolina, can inspire and increase your participation in the cause. We also have Community Wildlife Chapters throughout the state and are forming new ones every month, so you can volunteer for wildlife and habitat in your own community. There are many ways to protect, conserve and restore wildlife and habitat in North Carolina, whether in your own backyard or throughout the state. Other Ways to Give