Women Hunters of NC – NCWF Affiliate Provides Outdoor Mentorship, Fellowship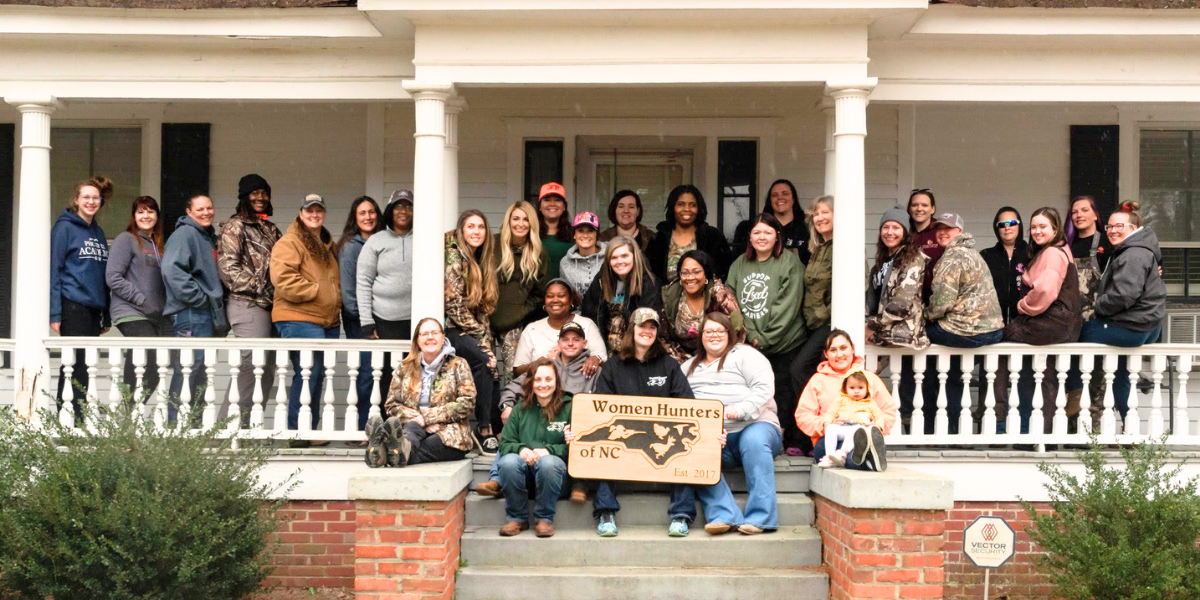 "When women with a common passion come together, a bond is made that is unbreakable—making them empowered to lead and destroy prehistoric mindsets that it's just a 'man's world'." Says Brittany Hines, president of Women Hunters of North Carolina.
Women Hunters of NC, a statewide hunting group for women, began in December of 2017 as a Facebook group of women hunters who were interested in receiving mentorship and comradery from other women hunters in the state. But when the Facebook group continued expanding beyond expectations, it became clear that a Facebook group alone was not enough. 
Last year, the group became an LLC, reached 940 members across the state, and experienced its largest annual banquet turnout since the group's start. Hines says that the goal is to engage women with the outdoors – from the mountains to the outer banks – in a community built by women, for women.
"Mentoring and feedback is different from men to men versus from men to women." Said Women Hunters of NC President Brittany Hines, "At Women Hunters of NC, we have members who have 50 years of experience in the outdoors, and new members who have zero experience. We can stand alongside each other, mentor one another, and celebrate successes."
This passion for community centered around the outdoors is what drives involvement in the group. With zero membership fees and regional administrators across the state, Hines says that the group's membership is going through the roof, doubling each year and consistently gaining nearly 100 additional members around the hunting season. Hines says that this largely has to do with the accessibility of the group.
Women Hunters of NC regularly hosts regional shooting range days for women and, at its banquet in February, it not only celebrated the year's accomplishments but kept striving for education and growth. They taught participants safe shooting techniques on-site at the banquet, including one participant who had owned a rifle for years but had never taken it out of the box because she did not know how to safely use it. Thanks to her training at the banquet, she was thrilled to go home with her new-learned skills and use her own rifle.
The group also boasts a great collection of experienced hunters – many of whom are mentors in the group – who bring their skills to the table every year. In addition to a generally successful hunting season last year, the group won five awards at the Dixie Deer Classic.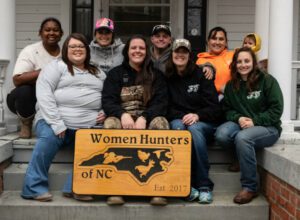 But Hines says that her sights go beyond hunter education. The group is beginning to direct its attention toward conservation efforts, especially in relation to managing deer herds and addressing habitat degradation. They are also an affiliate of the North Carolina Wildlife Federation and are keeping close tabs on state game management efforts, such as CWD management as more deer are detected with CWD across the state.
Hines says that, though many of the group's members engage in conservation efforts individually through NCWF community chapters, she looks forward to increasing the group's conservation influence as it continues to grow.
However, she believes that positive impact begins with community, and the group is most certainly strong in this area. Hines sees great value in the fellowship of a women-led community and the collective excitement that comes when members succeed in their hunts – including the celebration that follows.
NCWF Refuge Community Organizer Laura Frazier was invited to attend Women Hunters of NC board meeting and catch up on what the organization was up to.
"I was so inspired by these women who took time from their busy schedules to share their passion for hunting and the outdoors while also talking strategically about their goals for outreach and education this year." Said Frazier, "I cannot wait to see all that they continue to accomplish for women in conservation across our state."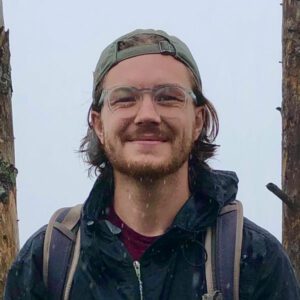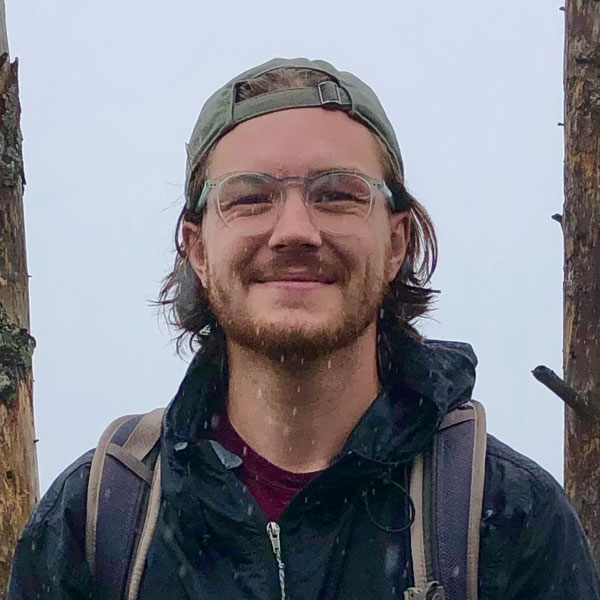 – Written by Bates Whitaker, NCWF Communications & Marketing Manager