Larger Than Life – The Good of the Hive's artist Matt Willey to paint mural at Red Wolf Center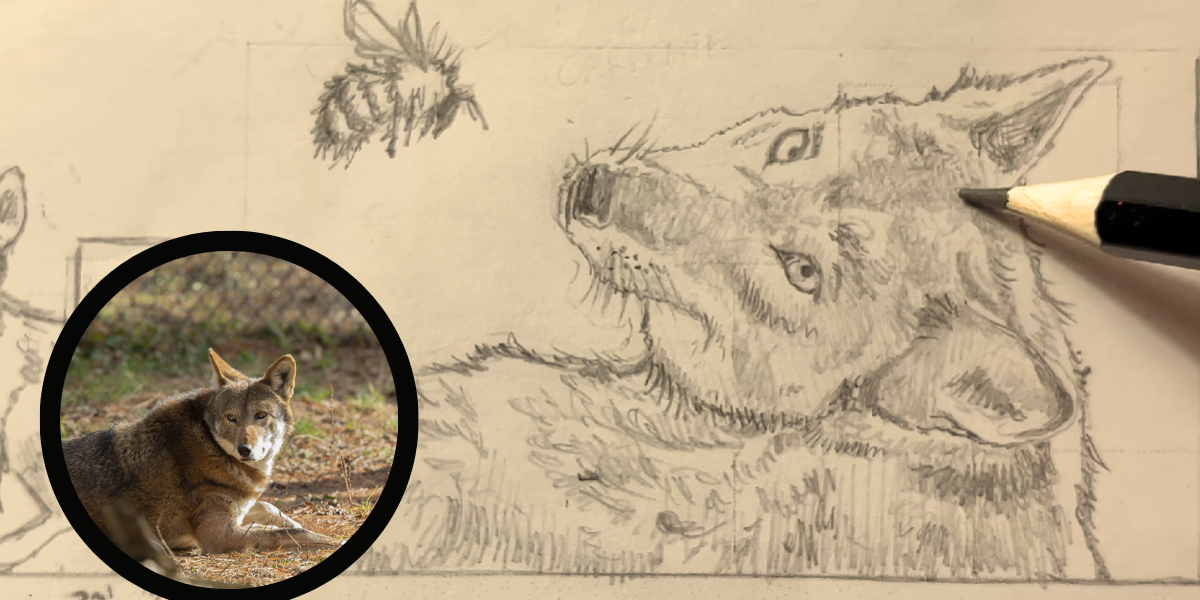 At his desk, a man sets to work with pencil in hand and a vision.
Beneath the auburn light of a desk lamp, he makes quick movements with the tip of his pencil, adding definition to the slender face, tufts of fur to the alert ears.
And – just like that – a red wolf cranes its head over its shoulder and looks up at him from the page. But it's more than just a sketch. It's the beginning of a story – one about community, art, and hope for the future of a critical wildlife species in need. And in just a few weeks, the story will be up for all to see, larger than life itself.
Matt Willey, artist and founder of The Good of the Hive, has teamed up with Weiler Woods for Wildlife, the U.S. Fish and Wildlife Service – Red Wolf Recovery Program and Pocosin Lakes National Wildlife Refuge, NCWF, and other community partners to create a one-of-a-kind mural at the Red Wolf Center in Columbia, North Carolina. Through The Good of the Hive, Matt Willey is a renowned artist with a personal mission to hand paint 50,000 honeybees – the number in a healthy, thriving hive – in murals all over the world.
So far, Willey has painted 37 murals on the walls of buildings, from Hendersonville, North Carolina to The American Embassy in Beijing. But his sights are set on the Red Wolf Center next – and this time, honeybees are not at the center of the stage. 
"We met Matt last year at a party to see blue ghost fireflies." Says Loti Woods, Co-Founder and Executive Director of Weiler Woods for Wildlife, "The next week Katerina Ramos, (NCWF) Red Wolf Education and Outreach Coordinator, reached out to discuss a long-simmering idea of painting a mural on the Red Wolf Center to bring more awareness to the critically endangered red wolf – something the Red Wolf Recovery Program had been dreaming of since 2019. Like magic, a partnership was born." 
Loti Woods and Dale Weiler, founders of Weiler Woods for Wildlife, got involved in red wolf conservation six years ago after seeing red wolves at the North Carolina Zoo and hearing of their plight with less than 30 wolves left in the wild. Having been made aware of this species-jeopardizing problem, the couple set out to work towards a solution.
Dale is a sculptor and Loti is a writer and – as such – the couple is very cognizant of the power art has to inspire communities to action. As a result, they started Weiler Woods for Wildlife, a nonprofit with a mission to inspire the next generation to be champions for wildlife through art and education. Their team regularly visits schools and community groups to bring awareness to red wolves.
Three art classes from the local high school where Weiler Woods for Wildlife have engaged with students will be attending the painting of the event, to aid Willey in working on the project and also to learn the art of mural creation. 
Loti says this event is rooted in the value of community and, as such, continues to rely heavily on community involvement. Also supporting the event are the Coastal Wildlife Refuge Society, Pocosin Arts, and the Pocosin Lakes National Wildlife Refuge. Additionally, the local Rotary Club is devoting its time to priming the building in preparation for Matt's mural.
"The mural is designed to educate, inspire, and tell the story of trophic cascade; how all life on our planet is connected with nature, which is an integral part of making our communities stronger." Says Dale.
Trophic cascade (also referred to as "top-down effects" or "bottom-up effects") refers to the interaction any individual can have with the environment and other species with which they share that environment. For instance, red wolves can have an impact on the population numbers and behavior of prey species.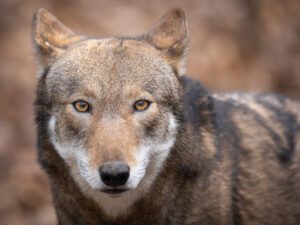 The best way to learn the "trophic cascade" impacts is by watching "How Wolves Changed Rivers" as it highlights the basics by using the Yellowstone Wolf Project as a primary example.
Willey looks forward to using the idea of trophic cascades and species interaction as a storytelling device in his art.
"I am excited to be able to bring some art and conservation energy to red wolves and their story. The Good of the Hive was never meant to be only about bees. It is about the interconnectedness of all species including red wolves, bats, pollinators and humans. We are all one hive." Says Willey.
Willey will feature a diverse assortment of wildlife in the mural, with plans to incorporate those found around the Red Wolf Center itself. This includes red wolves, pollinators, deer, quail, hummingbirds, and black bears. An ambitious undertaking, the painting is slotted to begin on March 31 and finish by April 15 with a public showing of the mural from 2:30-4:00.
Featured at the event will be a celebration of the reinvigorated pollinator garden on site, community supporters, and an exhibit from National Geographic Explorer photographer Jessica Suarez on red wolf recovery.
The hope is that this project will lead more people to visit the refuge and witness this next installment in Willey's art journey. 
But more than that, the hope is for a stronger and more energized community.
"Not only will a mural help make the building more obvious," says Ramos, "but it will also serve as a way to bring the community together for the conservation and appreciation of a unique species that is only found in eastern North Carolina."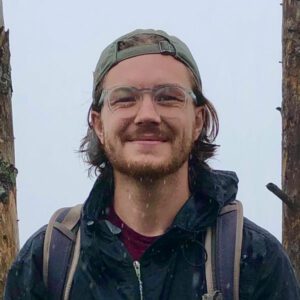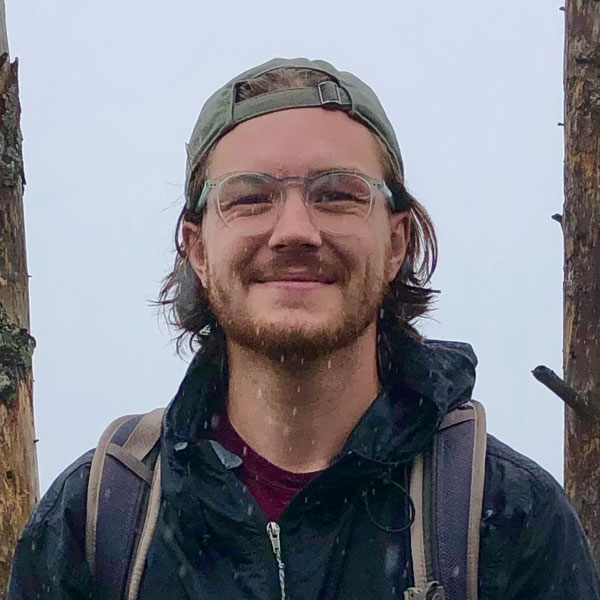 – Written by Bates Whitaker, NCWF Communications & Marketing Manager