Butterfly Highway program recognized by Society for Conservation Biology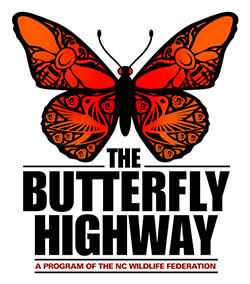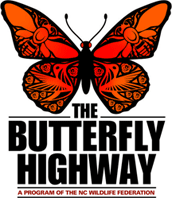 NCWF's Butterfly Highway: A Roadmap for Pollinator and Wildlife Conservation was recognized recently with a "Building Nature's Brand Award" (Brandy Award) by the Society for Conservation Biology (SCB) for its unique contributions made in using marketing tools to increase public engagement and achieve conservation goals.
NCWF accepted the international award at the North America Congress for Conservation Biology conference.
Criteria for the award focused on contributions to conservation, public engagement, advancing conservation marketing and demonstrated success in advancing conservation through innovation, collaborations and inclusionary focus.