Summer Vibes: It's All Sunshine, Smiles and Adventures for Great Outdoors University Campers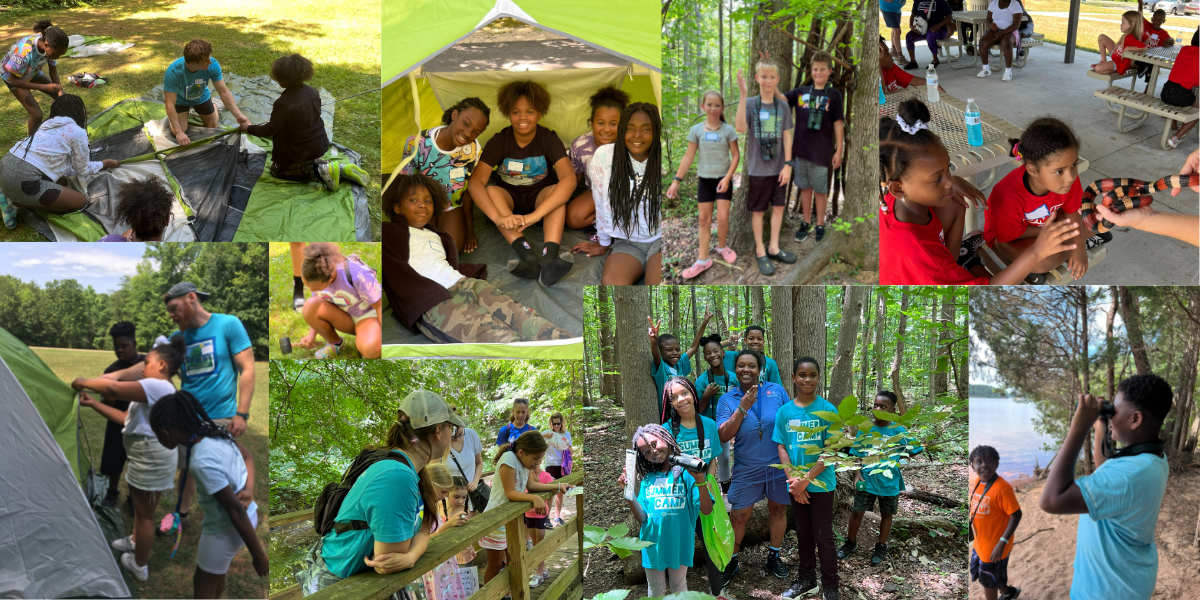 From scavenger hunts and close encounters with snakes to tent pitching and getting hooked on fishing, the summer vibes are all about sunshine, smiles and adventures for Great Outdoors University (GoU) campers! 
They've had a blast paddling at Latta Nature Preserve in Huntersville, fishing at Squirrel Lake Park in Matthews and getting up close with critters during a scavenger hunt at Rob Wallace Park in Midland. Campers also learned how and why wildlife need shelter and worked together as a team to build a shelter – a tent at Reedy Creek Nature Preserve in Charlotte. Great Outdoors University is funded in part by The Glenn Foundation to connect Gaston County kids with nature.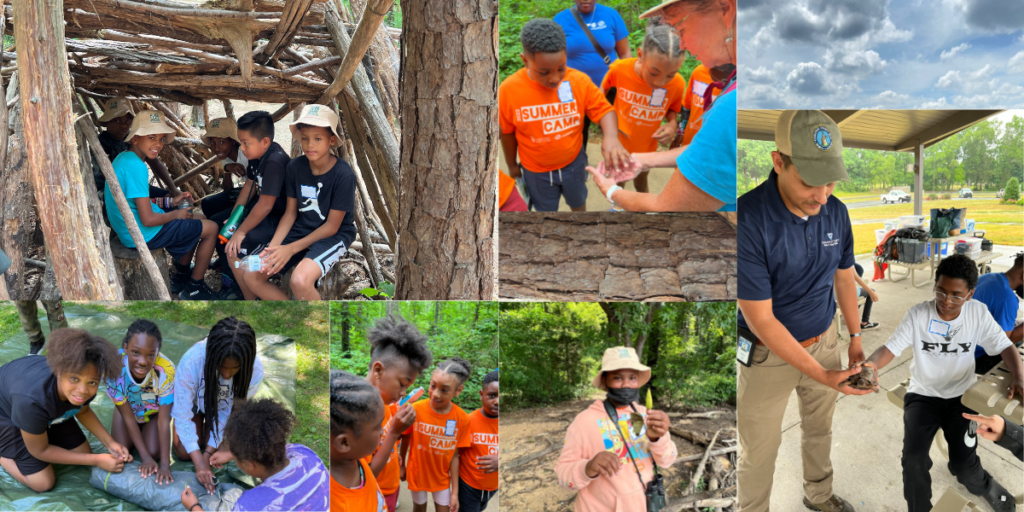 Breaking down barriers, opening doors to nature 
GoU isn't your typical classroom. There aren't any walls, desks or textbooks, and no test-taking under harsh fluorescent lights. Instead, there are green spaces, fresh air and sunshine, and lots of opportunities to get dirty and get moving while exploring the natural world.
Since North Carolina Wildlife Federation launched the GoU program in 2013, more than 106,000 kids and their families have headed outside, a living laboratory where they learned about and experienced the wonders of nature.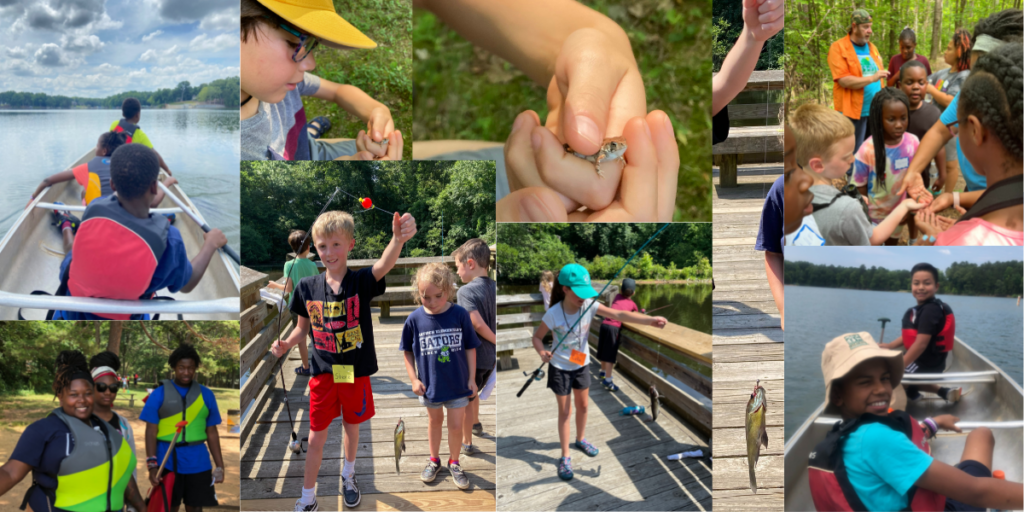 Whether they take place on a trail or in a stream, GoU's adventures are as diverse as the participants, who range in age from 4 to 18 and come from urban and rural communities. The 1,043 excursions hosted to date at 40-plus destinations have included fishing, hiking, biking, canoeing, gardening, bird watching, archery, scavenger hunting, hands-on experimenting, and identifying wildlife and their habitat. 
No matter where they live or their economic status, every young person should have access to life-enhancing opportunities. With support from 45 community partners such as Boys & Girls Clubs, GoU helps break down barriers and create more inclusive opportunities to get young people outside.
GoU helps inspire kids' curiosity about the natural world to discover its many joys and benefits while also learning about teamwork, personal responsibility and other life skills. "It's all about empowering kids and fostering a passion for continued learning so they can become future nature stewards," said Program Director Mary Bures.
You can help inspire the next generation of nature stewards by investing your time, talents or treasure. To learn more contact Mary Bures, at [email protected] or 704-332-5696.