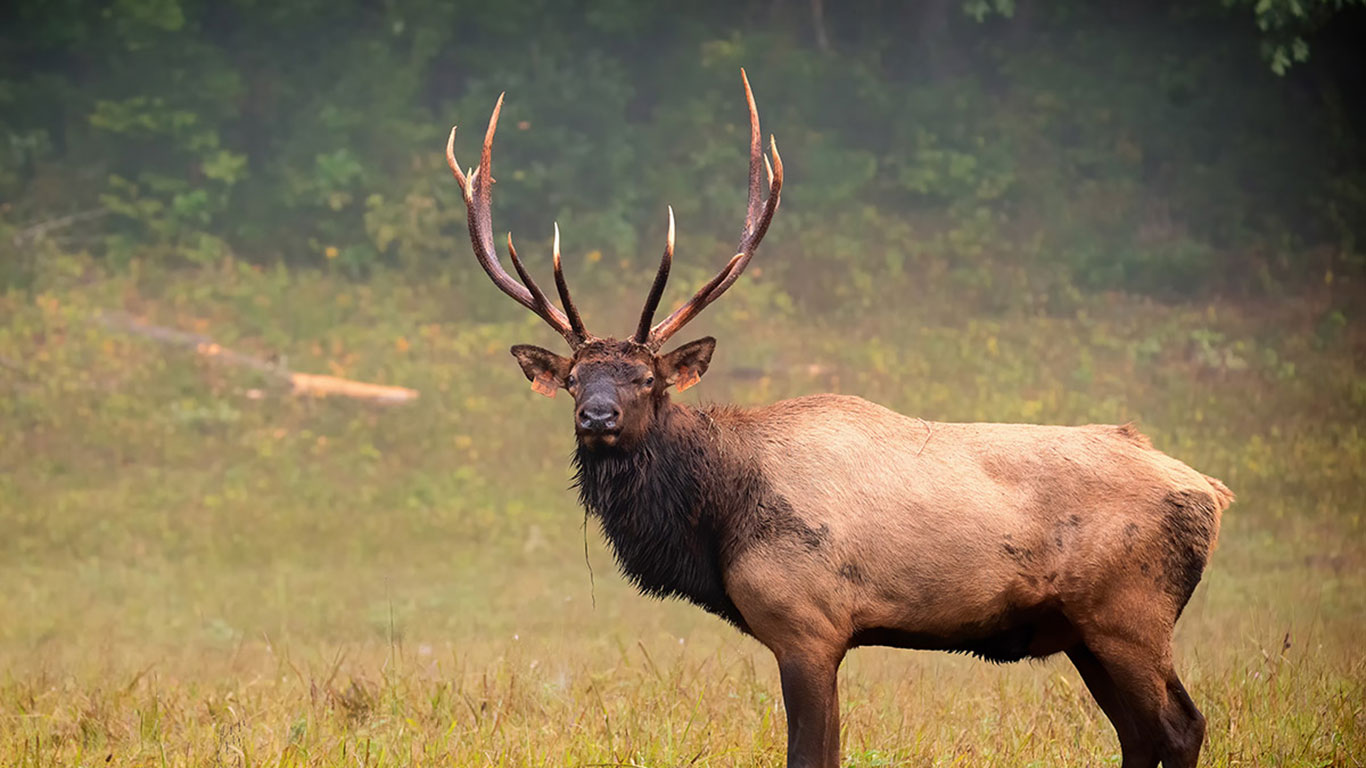 Elk have long been a conservation priority for NCWF, as an iconic species and a positive reintroduction story in North Carolina. During the current legislative session, the N.C. Wildlife Resources Commission introduced House Bill 597 to modify license fees and make updates to current statutes governing the agency. NCWF fully supported this bill so that our state wildlife agency has the tools and resources necessary to manage all fish and wildlife public trust resources.
However, during the legislative process an amendment was proposed that would allow for the auction of one elk hunting permit and raffle of another elk hunting permit. While NCWF supports biologically-based hunting as a conservation and management tool, this is not the appropriate time to institute hunting measures for elk as the current estimate for elk in western North Carolina is approximately 120 individuals. This is still a small herd size based on our state agency's biological analysis. Even a small hunt with a very limited number of tags would be premature at this juncture as conservation and management planning for elk is still underway. The Wildlife Commission is collecting valuable population data to obtain a more accurate estimate of the number of elk in North Carolina and their movements.
In response to the proposed amendment, NCWF testified at the legislature's committee hearing in support of NCWRC's cautionary position. We pointed out that our current knowledge of the biology of the species, available scientific data, and herd capacity does not warrant implementation of elk hunting at this time and any such actions could be detrimental to long-term management objectives for elk in the state. Ultimately, the amendment was defeated.
However, potential changes to elk management will continue to arise. To create sustainability for elk, NCWF considers it imperative to:
Facilitate the expansion of elk to adjacent lands
Work with private landowners to protect elk
Increase the amount of habitat and management strategies for elk on state gamelands
Encourage habitat management in the 1.1 million acres of Pisgah and Nantahala National Forests with a focus on elk and other early succession-dependent species
Increase public awareness, outreach, and education of elk
Make strides in terms of wildlife corridors and habitat connectivity for the safe movement of elk and other large mammals across the landscape. Each elk killed by vehicle collisions or depredation may directly impact the local population. NCWF is working diligently with a collaborative group to determine what wildlife crossings and connectivity in the I-40 and US-19 roadway corridors in western North Carolina should look like to best support our wildlife resources and reduce human-safety concerns on roadways.
When elk numbers in North Carolina become sustainable based on scientific data and can withstand limited hunting on an annual basis, NCWF will support such an effort. Until then, NCWF will continue to advocate for expansion and enhancement of elk habitat resulting in improved herd health and increased population numbers.