NCWF Parties for Pollinators with Seed-Packing Events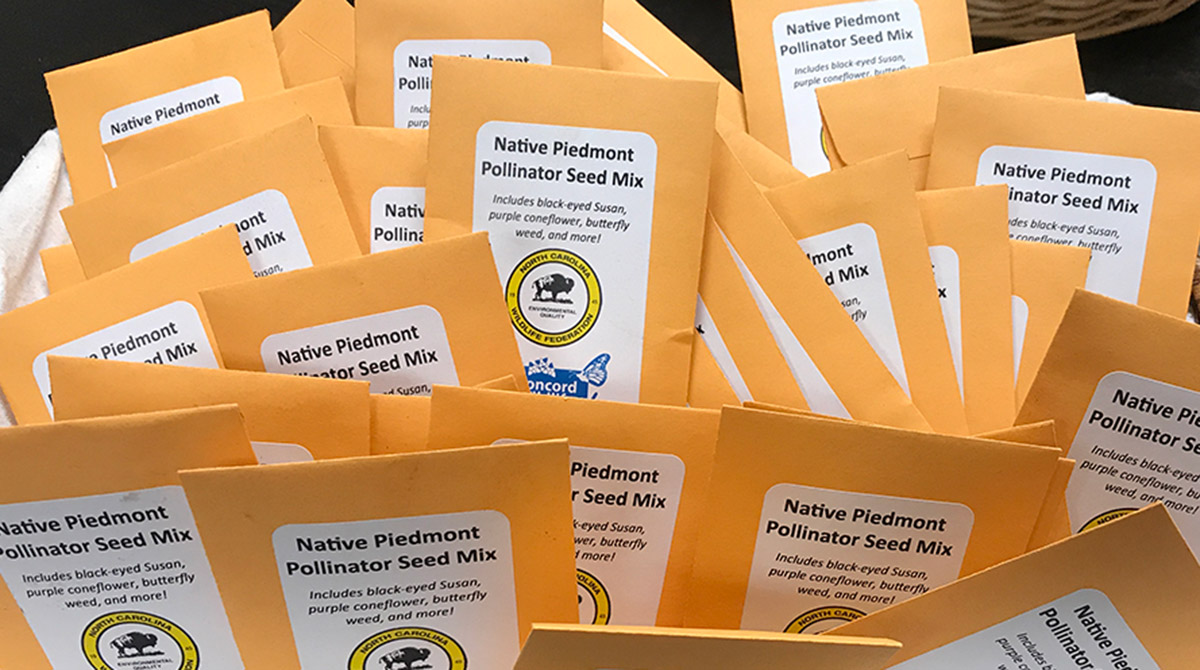 The best months to plant native pollinator seeds for habitat restoration are September through February, which means we've officially kicked off seed-packing party season.
The North Carolina Wildlife Federation and our Community Wildlife Chapters have several seed-packing events scheduled for late summer and early fall. Participating chapters have specially made seed mixes of plants native to their local region.
Looking for a reason to join us? Here are five:
You'll help increase pollinator habitat and combat habitat loss from development, the primary cause of pollinator population decline.
You'll have first dibs on buying seed packets for your garden. Or, purchase some to give to fellow wildlife and habitat lovers (they make excellent gifts and stocking stuffers!).
You'll impress friends and family by name-dropping plant species like Asclepias tuberosa, Rudbeckia hirta and Gaillardia pulchella.
It's a fun and easy way to support chapter fundraising and spend time with other wildlife enthusiasts in your community. Plus, there'll be snacks!
You'll be adding new plants and flowers to The Butterfly Highway, a network of habitat for pollinators and other wildlife.
Bull City Trailblazers, South Wake Conservationists, Concord Wildlife Alliance, Lake Norman Wildlife Conservationists, New Bern Wildlife Chapter, Catawba River Wildlife Coalition and Lake James Area Wildlife and Nature Stewards have all hosted seed-packing parties, with more events scheduled over the next couple of months.
Visit Restoring Habitat to learn more about NCWF's work with habitat conservation in North Carolina.