Commission Set to Change Rules on Shrimp Trawling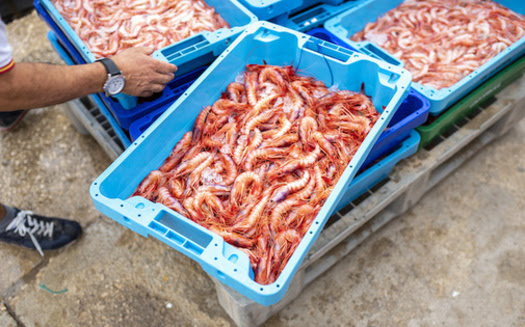 The North Carolina Marine Fisheries Commission is expected to vote at its August meeting on a new amendment pertaining to shrimp trawling, but some critics say the Commission's proposed changes do not do enough to prevent the bycatch of juvenile fish and might negatively affect small shrimp businesses.
Dr. Louis Daniel, senior marine scientist for the North Carolina Wildlife Federation, said there are options to reduce bycatch from the huge nets, some hundreds of feet in length, trawlers use to scoop up shrimp.
"Smaller trawls, fewer days to fish and shorter periods of time during the day when they can fish will help to prevent harvest of juvenile fish," Daniel outlined. "We're trying to look out for what's in the best interest of the fishery, and the resource. Those options are not included in the draft Amendment 2."
He noted NCWF submitted public comments to demonstrate how the amendment fails to protect the fishery and fails to follow the science on ecosystem protection, but added that those suggestions have been ignored.
Daniel emphasized the damage from commercial nets is depleting the state's natural resources, and pointed out no other state allows industrial trawling in nursery areas.
"And in many instances and in most cases, for every pound of shrimp they catch, they discard four to five pounds of juvenile fin fish that will never spawn, never contribute to the population," Daniel asserted.
He cautioned one change the commission is considering would likely financially impact small shrimp businesses.
"The only substantive resource-based recommendation coming out of Amendment 2 is a total closure of in-shore shrimping," Daniel remarked. "Which would be devastating to the small-time shrimpers in North Carolina, the family-owned shrimp businesses."
North Carolina's wild-caught seafood industry contributes nearly $300 million and thousands of jobs to the state's economy, according to data from North Carolina State University.
Learn more about NCWF's work in marine fishery management and sign up to receive our Sound Solutions newsletter on news, information and alerts about marine fisheries.